Ozedikus Nwanne Biography, Net worth in 2023, Age, and Career as a producer via Afrokonnect.
His real name is Igbinoba Osaze, who is popularly known as Ozedikus Nwanne.
Igbinoba Osaze (Ozedikus Nwanne) was born in Edo State, Nigeria.
Ozedikus Nwanne discovered his music passion at a very early age while he was growing up.
Ozedikus Nwanne Biography and Net worth in 2023
Before he ventured into music production he was a serious music Lover as kid,
Ozedikus Nwanne use to work as a pianist in his church, where he was also the music director.
He started producing songs in 2014 but came through professionally in 2015.
Ozedikus Nwanne Awards And Nominations
Since he started his production career Ozedikus Nwanne has been recognized and awarded by so many prestigious brands.
Ozedikus Nwanne was nominated as the producer of the year alongside other Nigerian producers like Phantom, Spellz, Killertunes and Kel-P Vibes in the 2019 Headies Awards.
He also won The Beatz Award as The New Discovery Producer of the year 2019.
He shared a photo of the award on his Twitter handle, thanking the organizers.
In 2020, he was nominated as the African Producer of the Year in the 2020 Soundcity MVP Awards Festival.
Ozedikus Nwanne Net Worth in 2023 and Biography 
Nigerian producers are beginning to reck in some reasonable amount through production, royalties and personal earnings.
However, Ozedikus Nwanne is still new to the Nigerian music industry but has done well in carving a niche for himself.
Ozedikus Nwanne is currently affilioated with the biggest record label in Nigeria "MAVIN Records" owned by Don Jazzy,
He has worked with a number of artists in the label including the raving Rema,
According to our findings Ozedikus Nwanne has an estimated net worth of $88,000
Ozedikus Nwanne Beat
Here's a video of how he made one of the biggest Song records (Dumebi) in Nigeria by Rema was creatively produced by Ozedikus;
Songs Produced By Ozedikus Nwanne
 Rema – Dumebi
Iron Man – Rema
Rema – Corny
GCN – Despirado
Yovi – Destiny
Yovi – Amen
Sky D – Smile For Me
Uk Fikidon – Long Life
Sky D – Why On Me?
Soft – Tattoo

Crayon

 – Kpano

Smart Khiddy – Odo
Kola Williams – Round One
Deshinor – Cover Me
Tablet – Hold Me Down (ft. 60Nine)
Ybee – Local Lover
Yovi – All For You (produced 2Flexing, live Sax by Ozedikus)
Mel Rouge – Madam
Timi Saurse – Tangerine (co-production by Timi Saurse and Ozedikus)
Profile Summary
Here's a quick run down on Ozedikus Nwanne biography profile summary;
Full name

: Igbinoba Osaze

Other names

: Ozedikus Nwanne

Date of birth

: 1997

Age

: in his twenties 

Nationality

: Nigeria

Occupation

:

Producer

Record label

: Mavin Records

Net Worth: $88,000
Contact Info And Social Media Handles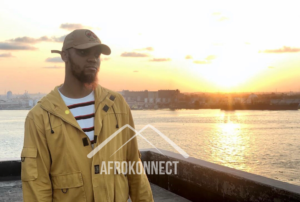 You can contact Ozedikus with:
Email

: Bolaji@retroblaak.com

Instagram

: @Ozedikus

Twitter

: @Ozedikus
Don't forget to share this article about Ozedikus Nwanne Biography, Net worth in 2023, Age and Career via Afrokonnect.
Thank you for reading through, we appreciate and hopefully you will come back again.