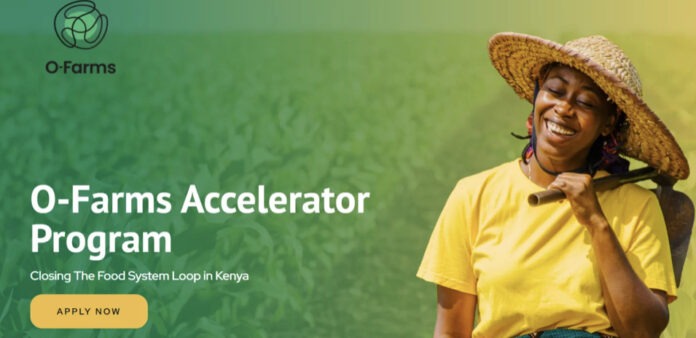 IKEA Foundation O-Farms Accelerator Program 2023 for Kenya Agribusiness via Afrokonnect.
O-Farms is an African SME accelerator completely focused on circular agribusiness,
Their goal is making circularity a mainstream approach for improved rural livelihoods and sustainability.

It is an initiative funded by the IKEA Foundation to help scale circular agribusiness innovations in East Africa,
The O-Farms, led by Bopinc and Village Capital is focused on accelerating the next generation of innovative circular agribusinesses in Ethiopia and Kenya.
Agri-circularity creates a more sustainable food system that drives innovation through developing innovative business models that reduce agricultural losses,
thereby creating new economic opportunities and jobs in the region.
RECOMMENDED: Stanbic IBTC University Scholarship for Undergraduate Students
In this regard, Kenya is able to sustainably feed its growing population, without depleting the natural resources.
Doing so, O-Farms will build innovation support infrastructure that enables circular agribusiness to grow and develop.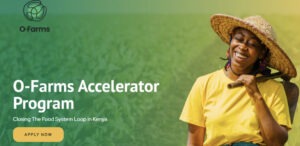 ELIGIBILITY CRITERIA – IKEA Foundation O-Farms Accelerator Program 2023
Be an enterprise in the 

agricultural sector

Have an innovative or disruptive solution / business model that 

reduces food losses

Be a 

growth stage enterprise

 with an existing customer base (post revenue)

Be a 

Kenyan registered enterprise

 with at least 

one 

of the founding team members being Kenyan
How to Apply for IKEA Foundation O-Farms Accelerator Program 2023 for Kenya Agribusiness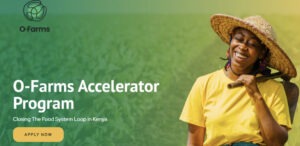 The call for applications is open till the Midnight EAT.
NB: Only online applications will be reviewed and accepted.
Any queries? Please send an email to accelerator.kenya@e4impact.org
For More Information: Visit the Official Webpage of the O-Farm's Accelerator Program