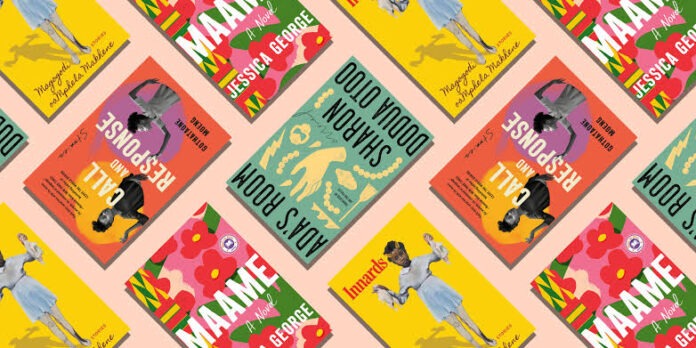 Welcome to this post about the top 10 Contemporary African authors you should read this year, via Afrokonnect.
The world of African literature is one in which tales of history and culture come alive. This human experiences are created through the pens of amazing authors.
The top 10 African authors in 2023 have touched the heart of millions and has aided in shaping the identity and destiny of our continent, Africa.
Africa is a continent with a storytelling tradition that is older than written words. African literature has evolved greatly from oral narratives to modern novels.
It is also responsible for serving as a medium for the masses to state their grievances & aspirations
So, come along with us to the amazing world of the top 10 African authors in 2023. We shall be expatiating on the beauty of language and the power of storytelling.
Importance of African Literature in Shaping Cultural Identity and Understanding Diverse Perspective
African literature plays a vital role is shaping the cultural identity of the continent. This makes it an essential aspect of global literary heritage.
Here are the reasons why African literature is crucial to shaping the cultural identity of the continent:
1) Cultural Preservation
It serves a preservative for our ancient cultures and traditions.
It helps preserves cultural practices and values that may have been lost or forgotten.
2) Empowerment of Voices
African literature helps amplifying voices that have been suppressed or unheard.
They serve as the "megaphone" for the minority and marginalized.
3) Diverse Narratives
It highlights the diversity and various identities that engulfs the continent.
It helps in getting rid of serotypes and highlights the richness in our diversity.
4) Addresses Social Issues
Various African authors use their literary piece to address several social issues.
These issues ranges from colonialism to racism and gender inequality.
Their works may help stimulate the change the continent so needs.
5) Connecting Africans:
African literature helps in bridging the divide across cultural gaps. It helps foster cross-cultural understanding and empathy.
Readers from different backgrounds can connect with various African experiences. This can eliminate stereotypes and build mutual respect.
6) Cultural Exchange:
African literature that have been translated to various languages enables mutual appreciation between Africa and the outside world.
This fosters a dialogue which creates connections between several societies.
7) Inspiration and Creativity:
African literature serves as an inspiration to several global artists and creators.
The unique storytelling styles and rich metaphors sparks creativity which influences literature worldwide.
8) Pride and Identity:
Africans that engage with their own literature helps instills a sense of pride and identity.
This combats the cultural assimilation in our ever globalizing world.
Top 10 Contemporary African Authors you Should Read This Year
In this section of the article will be focused on exploring the top 10 African Authors in 2023 and the literary wonders they have given us:
1. Chinua Achebe
He is referred to as the "Father of African Literature". He is known for his groundbreaking novel, "Things Fall Apart".
It was published in 1958; it focuses on the Pre-colonial Igbo society and the consequences of the cultural collision during the colonial era.
2. Ngugi wa Thiong'o
Ngugi is a Kenyan writer and playwright. His works have greatly influenced African literature.
He started writing in English but shifted to his native language of "Gikuyu" in a bid to decolonize African literature. He has written various novels such as Weep Not Child, Petals of Blood, Etc.
Ngugi's commitment and passion to use African languages in his literary pieces has greatly influenced the continent.
His passion has driven other writers to adopt his philosophies and write in their own native language.
3. Wole Soyinka
He is a Nigerian playwright and poet. He is the first African to be awarded the Nobel Prize in Literature.
He is a vibrant activist of justice, human rights and political freedom. This is reflected in his eloquent prose and masterful storytelling.
Read Also:
He has written various novels such as Death and the King's Horseman, A Dance of the Forests, Etc.
These novels have left an unforgettable mark on Africa and the world at large.
4. Chimamanda Ngozi Adichie
She is a Nigerian literary icon known for her powerful storytelling.
Her novels are known for focusing on identity, race and gender. She is also known for her efforts to combat stereotypes and foster empathy hence becoming a voice for modern Africa.
Her most notable works are half of a Yellow Sun & Americanah.
Contemporary African Authors You should Read
5. Nadine Gordimer
She is a writer and anti-apartheid activist.
She is a celebrated activist in her homeland due to her incisive portrayal of the racial and social complexities in her homeland.
Her contributions to end apartheid earned her the Nobel Prize in Literature in 1991.
Her novels include July's People, Burger's Daughter, Etc.
6. Tsitsi Dangarembga
Tsitsi is a playwright, novelist, and a filmmaker. His debut novel is titled "Nervous Conditions", and is hailed as a modern African classic.
His writings focuses on socio-political realities of the postcolonial Zimbabwe.
He is also a strong advocate for feminists' perspectives and empowerment.
7. Ben Okri
Ben Okri is a poet and novelist who focuses on blending 2 key aspects of literature.
He actively blends magical realism with political and social commentary.
His works focuses on creating a realm of myth and symbolism which reflects Africa's storytelling traditions. Ben is also a Booker prize winner.
8. Bessie Head
She is a writer who was born is South Africa but later changed to a Botswana citizen.
Her novels focuses majorly on mental health, identity and gender dynamics. Her most notable works are "When Rain Clouds Gather" and "Maru".
9. Nuruddin Farah
He is a Somali novelist whose works depict war, exile and political turmoil in the society.
Somalia is a war-torn country and his novels perfectly explains the conditions the country is in.
His most notable works are Maps, Sweet and Sour Milk and Links. He also focuses on explaining the themes of identity and cultural heritage in his novels.
10. Mariama Bi
She is a Senegalese author whose novel "So Long a Letter" has made a significant impact on the continent.
She focuses her novels on exploring the challenges faced by women in the African society.
This has earned her a place among the top 10 African authors in 2023.
Contemporary African Authors You should Read
FAQs
Who are the top 10 Best African Authors?
African literature has produced many remarkable authors and works over the years.
While it's challenging to definitively rank the "top 10" or declare the "best" African authors of all time, as literary tastes and preferences vary,
Here is a list of some influential and celebrated African authors and some of their notable works:
Chinua Achebe (Nigeria): Notable Works: "Things Fall Apart," "Arrow of God," "No Longer at Ease."
Wole Soyinka (Nigeria): Notable Works: "A Dance of the Forests," "Death and the King's Horseman," "The Man Died: Prison Notes."
Naguib Mahfouz (Egypt): While Egypt is often considered part of the Middle East, Mahfouz's works have made a significant impact on African literature. Notable Works: "The Cairo Trilogy," "Children of Gebelawi," "The Thief and the Dogs."
Chimamanda Ngozi Adichie (Nigeria): Notable Works: "Half of a Yellow Sun," "Americanah," "Purple Hibiscus."
Ngũgĩ wa Thiong'o (Kenya): Notable Works: "Weep Not, Child," "Petals of Blood," "Decolonising the Mind."
Soyinka Sony Labou Tansi (Congo): Notable Works: "The Antipeople," "The Seven Solitudes of Lorsa Lopez."
Chigozie Obioma (Nigeria): Notable Works: "The Fishermen," "An Orchestra of Minorities."
Chinelo Okparanta (Nigeria): Notable Works: "Under the Udala Trees," "Happiness, Like Water."
Ayi Kwei Armah (Ghana): Notable Works: "The Beautyful Ones Are Not Yet Born," "Two Thousand Seasons."
Aminatta Forna (Sierra Leone): Notable Works: "The Memory of Love," "Ancestor Stones."
These authors have made significant contributions to African literature and have received recognition and acclaim for their work.
However, the list is by no means exhaustive, as there are many more talented African authors worth exploring.
Conclusion
The top 10 African authors in 2023 have enriched the world with a ton of stories that have shed light on Africa's blur history, culture and diversity.
The novels produced by these authors inspire readers to engage in conversations that foster a deeper appreciation for African literature.
As we celebrate the top 10 African authors in 2023, it is important to recognize the importance of African literature.
This helps to shape our cultural identity and nurture a deeper connection to the soul of the continent.
Thanks for reading and I hope to see you another time on Afrokonnect.ng.