In this article we'll talk about BNXN formally known as Buju Biography, Net Worth in 2023, Music career and how he met Burna boy then got signed to Spaceship Record label, via Afrokonnect.
BNXN fka Buju is a Nigerian singer also known as Bujutoyourears, Buju is an acronym for 'Beauty Underneath Just Understood'.
His real name is Daniel Benson though he's popularly known as Buju or BujuToyourEars on social media.
Many people got interested to Buju's music after the release of "Spiritual" featuring Zlatan in 2019,
Since then he has been on an upward trajectory then.
Buju stated his career as a Soundcloud artiste but it didn't take long for Nigerians to discover him on the popular freemium streaming platform.
His request for Zlatan to feature on his song, 'Spiritual' went viral.
By the middle of 2019, Zlatan finally agreed to feature on the track and the song was warmly received by Nigerians.
Later in 2019 Buju released a single 'L'enu.
Making his debut as a newly signed Spaceship artiste,
Buju released the remix of "L'enu" featuring Burna Boy and the track was received with a warm reception.
BNXN fka Buju to your ears Biography and Net Worth in 2023 | Nigerian Singer
While growing up BNXN (Buju Nigerian artist) spent his childhood years in Gbagada,
He stayed there with his family before he later relocated to Ogun State.
His mother tragically passed away as a result of cancer,
Before her death, she spoke Yoruba to her son, which helped him learn the language,
Regardless of all that and contrary to popular belief Buju is not a Yoruba.
In an exclusive interview with THE COUCH buju spoke about his life and his rise to spotlight, watch below;
Buju also had a chat Okayafrica about his music journey so far,
While talking to them the singer revealed a lot of details to them,
Check out Buju's conversation with Okayafrica below;
Tell me about your experience growing up?
I grew up here in Gbagada but we moved to Mowe, somewhere in Ogun state.
Growing up for me was really normal. I was just a regular kid, it's not like I had an expensive life or something.
It helped shape my Yoruba, I'm not Yoruba.
I'm from Akwa Ibom but I was staying in Gbagada, and everyone was speaking Yoruba and I really didn't want to be confused.
My mom, before she passed from cancer, used to speak a lot of Yoruba to me,
even though she was from Akwa Ibom, she understood it.
I used to sing back in the days in school, songs from artists like D'Banj, P-Square, Olu Maintain, 9ice.
Back then, The Punch newspaper used to put out lyrics every Saturday.
so yeah man, the love of music just kinda grew.
So you've been singing for a minute?
Yeah I started writing music in junior secondary school (JSS1), that was like 2011.
At the time I was bearing the name Drizzle, it was sort of a corny name because at the time I used to bed-wet
and I used to rap, and niggas were feeling me.
I wanted to call myself Drizzy but that's Drake's name, so I stuck with Drizzle.
I was just rapping, then I joined the choir and started doing solo performances at valedictory services and all that,
and it just practically went on and on into university.
Getting into university, I just felt like there were a ton of dudes rapping and they were better than me,
So I stopped doing music for a while, before I picked it up again.
All that time I was growing and grooming myself, listening majorly to Burna Boy,
reggae influences like Buju Banton, Damian Marley, rappers like J Hus, a lot of influences like that.
Now let's talk about Buju Biography and Music Career,
BNXN fka Buju Music Career, Biography and Net Worth in 2023
When did you start music again and why?
I was still in university in 2017, doing IT, and I hated my job because they were giving me demeaning tasks,
like taking a file from here to there, all that kind of business and it was all bullshit for me.
He said, I used to write lyrics a lot, I was really writing because all the music I was listening to, learning from, made me want to create my own songs that I wanted to listen to, I wanted my own sound.
Then I started to own my sound through freestyling and rhyming.
I got sacked from IT because I used to come late and most of my free time during IT, I'd just go to shrine, smoke up, and write some more, Music was just my life.
The day I got my suspension letter, I was listening to Buju Banton.
Buju meant bread, like a Jamaican bread, it's also a native name that mothers gave their chubby kids,
and it related so much to me but I needed to give it more meaning, more than just the regular Buju.
So I coined the acronym; Beauty Underneath Just Understood.
So I finally decided to chase music and my first record I put out in February 2018, it was called "Catch a Vibe."
Umm, it was really like a 6/10 to people but to me it was like a 3/10.
Then I dropped the second record which gave me a little recognition on the Soundcloud level and Twitter, it was called "A Day in Lagos."
That song is special because it kinda sparked a lot for me.
BNXN fka Buju Biography and Net Worth in 2023
Tell us about the incredible success of "Spiritual"?
So Steph is my producer who I've been working with since University, he's made most of my records.
He sent me a beat that was titled "End of 2018" and I tried to record on it right away [but nothing happened],
then later on in the year he played the beat again and I recorded "Spiritual."
After I'm done, my friends keep hyping me saying "Zlatan would be perfect for the record" and I'm like,
how do I even get Zlatan money and we don't even have the same kind of sound, but they keep pushing me.
So I record a video of them adding Zlatan-like adlibs to the song,
and I put out the video on Twitter which goes viral and people start tagging Zlatan like crazy on twitter and Instagram.
Mind you this is very organic cause I don't like forcing my music on people,
and I was an internet sensation the first time with "Commander" so I wasn't expecting another stroke of luck.
After a month of consistent tagging, Zlatan reposts the video and says he wants to jump on it.
I text him and say thanks, he replies saying "My fans are hard and I should never lose them."
That's how the song was born, he didn't collect a dime for me, it just happened.
The song just went on and on, that song opened up my year.
Zlatan was the most supportive artist I've worked with cause he'll come for shows I'm doing, even though they didn't pay him to be there.
He will always come and it was always crazy.
Buju Biography (BNXN) and Meeting Burna boy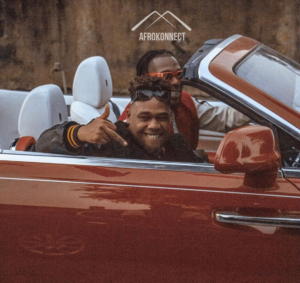 How was it meeting Burna Boy ?
Sometime earlier this year, Burna reached out and we linked up.
It was a big highlight in my life meeting my idol.
He jumped on the remix of "L'Enu," and we shot the video which he funded, it'll be coming out very soon.
He told me he heard "L'Enu" in the club and told the DJ to play it like more three times because it made him feel like he was floating.
It's still one of my most surreal experiences.
ALSO READ:- Buju Banton Net Worth and Biography 
Buju songs
Buju has Released couple of good songs before now, some among them are;
A day in Lagos (2018)

Aje (2018)
Catch a Vibe (2018)
Balance it (2019)
L'enu (2019)
Spiritual Featuring Zlatan (2019)
Commander (2020)
L'enu Remix Featuring Burna boy (2020)
Outside (2021)
Sorry I'm Late E.P (2021)
Bad Since 97 (2022)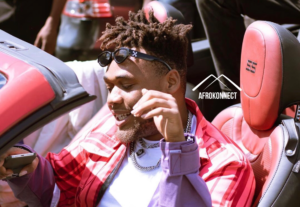 BNXN fka Buju Net Worth in Dollars and and Naira 2023
Following the success he enjoyed in 2021, Buju Net Worth has risen drastically,
From collaboration and performance fee, Endorsements deals and Streaming royalties Buju has enjoyed a huge chunk of all,
No wonder Buju is currently one of the richest and most influential up and coming artist in Nigeria,
He charges somewhere around 1 million Naira for features on a song with his performance fee ever rising,
Nigerian singer Buju has an estimated net worth of $200,000 dollars which equals 82,682,000 Nigerian Naira.
SEE ALSO – Omah Lay Biography, Music Career and Net Worth 
Profile Summary
| | |
| --- | --- |
| Name | Daniel Benson |
| Label | Spaceship |
| Net worth | $200,000 |
| Associated act | Burna boy, LadiPoe |
| Nationality | Nigerian |
| Birthplace | Akwa Ibom State |
| Genre | Afropop, Pop, Afrobeats |
| Years active | 2018 – present  |
Congratulations you've made it to the end of this article about BNXN Fka Buju Biography, Net Worth in 2023, Music career and how he met Burna boy then got signed to Spaceship Record label.