Everything you need to know about Omah Lay Biography, Music career and net Worth in 2023 Via Afrokonnect.
Omah Lay is a promising fast rising Nigerian artist from Rivers state Nigeria.
Every day new artists emerge in the music industry but not all of them make that good first impression,
Omah Lay was able to send a message that he has what it takes to be in the hall of fame.
The young star released his debut project, a 5 track EP titled Get Layd in 2020.
Immediately he already started making waves and topping charts in the music industry.
For this article, we will write about Omah Lay's biography, his nascent career, and net worth.
Omah Lay Biography and Net Worth in 2023
His stage name Omah Lay is a short form of his real name is Omah Stanley Didia.
He was born in Port-Harcourt in Rivers state, into a family with a music background.
His grandfather was a percussionist for Celestine Ukwu,
an Igbo highlife musician during the 60s, best known for his hit songs "Ije Enu", "Igede" and "Money Palava".
Omah Lay's grandfather played for Celestine Ukwu until his death in 1977.
He is poised to carry on the music legacy in his family.
Music Career
Omah Lay is a talented young musician that has shown a lot of promising signs,
He is versatile with his Afro Beat music which he fuses with the Highlife music genre,
thanks to his childhood days when he was exposed to the rudiments of the Highlife music genre.
According to him, he easily creates tunes with Afro-beat but it first hits him a piece of highlife music.
Watch his interview with Cool fm Nigeria below, as Omah lay talks about his Biography, music and more;

Omah lay released his debut single on the 14th of February 2019,
The single had over 600,000 streams on all platforms,
However, he drew attention to himself when he released his project Get Layd, which was his debut EP.
Omah Lay's Get Layd currently has millions of streams on most music streaming platforms worldwide.
The 5 track EP was featured on Cool Fm 96.6Fm radio station, during the Tastemakers' chart.
The EP was also featured on Soundcity's Top 20.
A lifestyle magazine primarily for the rise of Afrobeats, Native Mag listed Omah Lay as one of their Best New Artists for March 2020.
Omah lay is currently signed to the Dvpper Music record label.
Omah Lay songs
Didia Stanley Omah popularly known as Omah Lay currently has few songs to his name including;
Hello Brother – 2019

Do Not Disturb – 2019
Bad Influence – Get Layd- 2020
You – Get Layd- 2020
Damn – Get Layd- 2020
Ye ye ye – Get Layd- 2020
Lo Lo – Get Layd- 2020
Understand – 2021
Free my mind – 2021
Extended Play – Get Layd E.P (2020)
Extended Play – What Have We Done E.P (2020)
Boy Alone album (2022)
SEE ALSO – King Perryy Biography and Music Career
Omah Lay's music is deeply Afro Fusion, the melody of Wizkid meets the depth of Burna Boy.
According to Omah lay "I easily weave through Afro genres but the vibe would always hit me first as Highlife,
I guess it's hugely due to the my massive highlife exposure growing up in a music family like mine."
According to Omah Lay writes and produces most of his records so it would be accurate to say he owns his
Omah Lay Net Worth and Biography 2023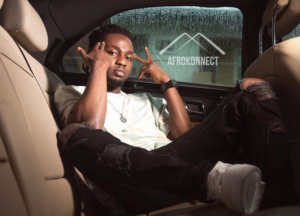 The youngster known popularly as Omah Lay has an estimated net worth of $500,000 which equals over 206,970,000 Nigerian Naira,
We strongly believe that his talent and skills will soon fetch him more fortune.
Check this page often as we'll keep you updated when we have a reliable Omah lay net worth.
This brings us to the end of this article, we hope you enjoyed reading this post.
Let us know what you think via the comments section below before you leave.