10 Things You Don't Know about IKING FERRY via Afrokonnect.
Iking Ferry whose Real Name  is Nwede Ikechukwu Emmanuel is a Nigerian Music promoter, Entrepreneur, Technologist  and philanthropist,
Ferry is known for his unique business ideas, marketing, advertising and business development skills.
Iking Ferry is the Managing  Director and CEO of Naijatraffic, a media and Technology company in Nigeria,
Known for its Music  Streaming Service, Digital Distribution and marketing Ads Campaign.
He is also the founder/CEO of Young Boss Empire, one of the Nigerians Leading  Artist management company.
Iking Ferry specializes in gaining public traction for his clients and is considered as  one of the leading Nigerian media experts,
Through his Ads Streaming Marketing Campaign, he has been the brain behind some of the best musicians Nigeria ever produced.
Background Information
Iking Ferry was born on 6th of September 1996,
He was born into the Family of Mr Mbadiwe Innocent Agwu and Mrs Mbadiwe Chinyere in IZZI Local Govt Area, Ebonyi State, Nigeria.
Ferry Started his Entrepreneurship journey in the Village when He was 7 years old,
Then he moved to Lagos in Search of greener pastures after the Completion of his Primary and Secondary education,
Ferry started  his Career as a mobile telecom engineer at Ajah Lagos,
We've published an article about Iking Ferry Biography, Awards And RecognitionRead more about him.
Later Ferry became interested in Music where he became a songwriter,
which motivated him to Enroll in an online course in the music at the Los Angeles College of Music in California USA. 
He did a lot of research about music business and had the opportunity to learn all about programming and web development,
10 Things You Don't Know about IKING FERRY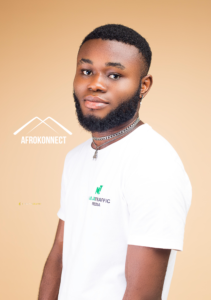 Here are some of the major facts you probably don't know about the Nigeria's foremost music Promoter:
1. He love working with every artist and doesn't discriminate because he believes everybody is a celebrity in his own world
2. He doesn't smoke nor drink
3. He is a fitness enthusiast and like to spend his free time at the gym
4. He hasn't slept in his house in over 2 years, He lives in the studio at Lekki, Lagos, Nigeria
5. He believes that every artists are equal nothing like major or minor artist as far as you are Creating Good and quality Sound
6. He love slim and tall girls
7. He has Investments in Real  Estate and Agricultural sector owning a large number of Poultry Farm
8. He is a Multi-Awards Winning International Music promoter
9. He is the CEO of Young  Boss Empire  and Naijatraffic, which  is one of the Nigerians Favourite music streaming Platform.
10. He got the name 'NAIJATRAFFIC ' from Lagos State hectic Road traffic
Also Read: The untold story of fast rising Nigerian Duos – Ajebo Hustlers Biography and Net Worth  
Remember to share this post about 10 Things You Don't Know about IKING FERRY via Afrokonnect.
LIMITED OPPORTUNITY: Sayouth Mobi Site Platform for South African Youths