This post is about Zodwa Wabantu Biography, Relationship, Age and Net worth in 2023 via Afrokonnect.
Just Incase you stumbled on this article and you're wondering who is Zodwa Wabantu?
Zodwa Wabantu is a renowned South African dancer and socialite born on 30th October 1985.
She used to work for a South African debt collection company until she quite the white-collar job to become a dancer,
She made a living off her dancing skills and her emergence in the entertainment industry gave her much fame and wealth,
Though in July 2020 she experienced a major setback after the break-in at her home in Durban,
She lost over R100,000 worth of items as a result of that incident.
Zodwa Wabantu is known to dress unclad,
One of her most talked about outfit came at the Vodacom Durban July party at Greyville Racecourse,
That was when Zodwa Wabantu pulled up in a black hugging dress that had a high slit which left nothing to the imagination,
Zodwa proudly affirmed that she wanted to show that she doesn't usually go on undies.
Wabantu is a socialite and a dancer popular for the fact that she performs without wearing panties,
In this publication we are going to focus on Zodwa Wabantun biography, career, boyfriend and net worth.
ALSO READ: Nomcebo Zikode Net Worth, Biography, Background Information and Career
Zodwa Wabantu Biography, Net worth in 2023 and Career
Incase you don't know Zodwa Wabantu real name is Zodwa Rebecca Libram,
The professional dancer was born on 30th October 1985 in Gauteng Soweto, South Africa.
While growing up Zodwa Wabantu lost her mum when she was only 11 years old,
So she was raised by her grandmother and uncle from the age of 11 to adulthood,
Because of her family's financial situation Zodwa Wabantu had to start fending for herself at the age of 16.
According to Zodwa Wabantu:
"My mom passed away when I was 11. That is the reason I left home when I was 16.
Life was changing and it wasn't easy. I had to fight for food and I could see then that that isn't the way life should be.
I was asked why I was eating when my cousin's weren't.
So I had no choice but to move. I knew I needed to hustle."
Zodwa Wabantu Career, Biography and Net Worth in 2023
A lot of celebrities had to go through the fire to get the ice and Zodwa is definitely among that category,
Notably, Zodwa quitted her white-collar job to pursue a career in the entertainment industry.
She used to work for a debt collection company South Africa until she became a professional dancer,
Gradually, Zodwa Wabantu drew attention to herself and made her way to the hall of fame,
One of her most remarkable performance was when she performed her unique dance routines at Durban's Eyadini Lounge.
Zodwa Wabantu has also performed at Rock Club situated in Soweto, South Africa,
Usually her performance are seductive, sexual and Unclad,
She loves it when her fans touch her body during performance.
The rest remains history as she has became a big name in the mainstream.
Zodwa's style of dance has made her worked and dance for several renowned celebrities in events and music videos,
Unfortunately, in 2017 Zodwa was banned from performing in Zimbabwe due to the style of her performances,
As a result, she was also deported from Zambia for dancing bare shortly after.
Zodwa Wabantu Marriage, Relationship and Son
At the moment Zodwa is not married and she hasn't admitted or hinted about getting married soon,
However, Zodwa Wabantu has a son named is Vuyo,
Zodwa Wabantu said she is doing everything with her power to ensure her son gains financial freedom.
During one of her interviews with TshisaLive she admitted that she almost got married to "Ntobeko Linda" who happens to be her former fiancé,
For some private reasons the marriage was canceled in 2019 according to Zodwa Wabantu,
Speaking to TshisaLIVE, the dancer said "I canceled the wedding. I am no longer getting married. I and Ntobeko are finished. We have split".
Relationship
Zodwa was also in a relationship with Vusi Buthelezi, but she has confirmed that the relationship she shared with him has ended.
She told Drum Magazine that though she and Vusi were living together during the lockdown period in South Africa, they have split and Vusi is no longer in her home.
She revealed that one of the reasons she broke-up with Vusi was that things were not working out,
He left and she has learned that you must allow people to leave.
She has also been entangled with DJ, Thabo Mabongwane from Black Motion but it didn't yield to any marriage.
Most recently there seems to be a situationship between Ricardo Olefile Mpudi and Zodwa Wabantu,
The two have already taken this to social media media;
Even though she has broke up with her boyfriend who was later publicly accused him of being a fraudster,
Zodwa Wabantu has a young man in her life known as Ricardo Olefile Mpudi, some claim he is young enough to be her son,
As a result their relationship has become controversial with a lot of people airing their opinions.
Zodwa Wabantu Net worth in 2023
As a Dancer Zodwa make money from her performance fee, Endorsements deals and appearances,
In 2018 Zodwa Wabantu made her first million from a contract with MojaLove as a star presence in her reality show.
In October 2021, Zodwa was appointed as brand ambassador for Mazda Menyln,
She also owns own show called Zodwa Wabantu: Uncensored Which is pretty much doing well for her in the Mzansi entertainment industry.
According to several reports, Zodwa charges more than 35,000 Rands for each appearance,
That's a lot of fortune from her entertaining dance skills alone,
She also has an endorsement deal with a Durban medical centre,
From these multiple streams of income we Estimated Zodwa Wabantu net worth to be around R1.3 million which equals $87,178.12 United States Dollar.
Profile Summary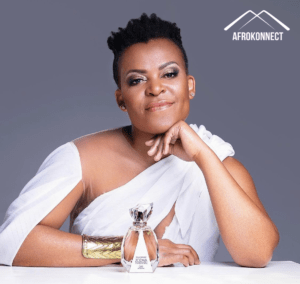 | | |
| --- | --- |
| Name | Zodwa Rebecca Libram |
| Date of Birth | 30th October 1985 |
| Place of Birth | Gauteng Soweto |
| Nationality | South African |
| Profession | Dancer, Entrepreneur, Media personality, socialite |
| Net Worth | R1.3 million |
| Years active | 2015–present |
You can watch the videos below about her Biography, Family and more;
I hope you enjoy d this Publication about Zodwa Wabantu Biography, Marriage, Age and Net worth in 2023 via Afrokonnect,
Don't forget to share and drop a comment if you have a suggestion.