This article contains information about Victony Biography, Career, Songs and Net Worth in 2023 via Afrokonnect.
Anthony Chukwuebuka is the person being referred to here as "Victony" sometimes styled as Vict0ny,
Victony is the stage name under which Victor Antony operates professionally,
He is a Nigerian singer and composer who performs and record music professionally.
This Nigerian native was born on January 5, 2002, in the town of Orsu, which is located in the state of Imo.
In this post we will explore the beginning of his career, background, Accident, education and more. So without further ado let's dive in.
Victony Biography, Career, Songs, Net Worth in 2023
Education and Career
Victony has confirmed he's a student at the Federal University of Technology Owerri, where he majors in Petroleum Engineering (FUTO).
In so many interviews, Victony has stated that music does not in any way affect his education.
Professional Career
In 2017, Victony started his professional career as a musician, and at the time, he was performing as a rapper.
Because he made his debut with a mixtape on SoundCloud dubbed "The Outlaw King,"
Most of his followers continue to recognize him and refer to him as 'The Outlaw King' even to this day.
The release of the mixtape marked the beginning of a fruitful creative period that would lead to a successful musical career.
After that, he went on to produce multiple covers on Soundcloud of worldwide popular singles,
Such as "Bodak Yellow" by Cardi B, "Moonlight" by XXXtentacion, "On The Low" by Burna Boy, and many more.
Victony made his debut on SoundCloud then took it to the next level by creating some of the biggest records in Africa,
His talent was evident and only waiting to be explored by the world.
In 2022 Victony released his debut album on digital stores titled "OUTLAW",
The 7 tracks project featured the likes of Tempoe and KTIZO, with hit records like Kolomental.
Victony began his musical career as a rapper, but as his creativity evolved over time,
He transitioned into other musical genres and began releasing singles in the R&B, Trap Music, and Afropop genres.
The year 2021 was his breakout year since it was the year that his record "Pray," a song that was published after his injury, began getting attention.
Even in terms of his professional career, 2021 improved, as shown by the fact that his song "Holy Father" featuring Mayorkun topped the charts on Apple Music Nigeria and numerous other music charts in Nigeria.
Victony Accident Trauma
We can't talk about Victony biography without discussing his accident incident because it is significant in his career.
Victony and his buddies were traveling back from a birthday celebration on April 26 when they were engaged in a terrible vehicle accident that resulted in the death of one of Victony's friends named Doyin.
The singer was seriously hurt and required medical attention after the incident.
The information was disseminated over the internet by a talent manager by the name of Dafe,
Who accompanied his post with the hashtag #prayforvictony, requesting prayers from concerned Nigerians.
Many of Nigeria's most prominent celebrities, including Davido, Laycon, Ric Hassani, and Soundz, as well as many more, tweeted out a prayer for him,
And a GoFundMe page was created to raise money for his operation.
The artist has been confined to a wheelchair since since the successful completion of the operation, which was performed on him.
Victony Biography, Career, Songs, Net Worth in 2023
The video below is about Victony by Nigerian YouTuber Korty, watch and enjoy the vibes and cruise of this talented Nigerian act,
As he holds a conversation with Korty and gets to answer some of the most asked questions about his life, career and accident;
Discography
Albums/EP
OUTLAW – 2022
Nataraja (Rexxie & Victony) – 2021
Saturn – 2020
Dark Times – 2021
Singles
Many Man – 2022
Apollo – 2022
Time & Place (Krizbeatz, Terri, Victony) – 2021
Broken – 2021
2mins in Space – 2019
Menace – 2019
Features
Rosemary (Savage ft. Victony)
Holy Father (Mayorkun ft. Victony)
456 (Kayode ft. Victony)
On My Way (Solana ft. Victony)
Euphoria (Hoodini feat. Victony)
Bad Mami (DJ Consequence ft. Victony)
Mirror (Kahren ft. Victony)
Devil In Disguise (Suono Sai ft. Victony)
Only Three (Creen Caeser ft. Victony & O'G wavebuoy)
Standards (Kenny Kredible ft. Victony)
Victony Net Worth in 2023
After his rise to Stardom, Victony has made some of the biggest songs in the country,
He has also been featured on hit records like Holy father, Victony has also been endorsed by headphone company Oraimo.
From his music royalties, music performance fee and other source of income, Victony is said to have an estimated net worth of $45,000 which equals around 18,903,690.
RECOMMENDED:
Profile Summary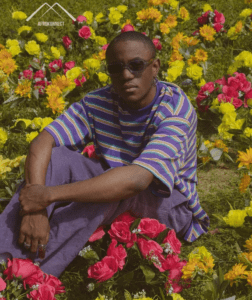 | | |
| --- | --- |
| Real Name | Anthony Chukwuebuka Victor |
| Stage Name | Victony (Vict0ny) |
| Nationality | Nigerian |
| State of Origin | Imo State |
| Tribe | Igbo |
| Date of birth | 5th of January, 2002 |
| Girlfriend | |
| Hometown | Orsu Local Government Area |
| Profession | Singer and songwriter |
| Genre | Afro-beats |
| Net Worth | $45,000 |
Social Media
As you may have known, Victony is an active social media user,
You can follow him on the following handle below;
Instagram: @vict0ny
Twitter: @victOny
Facebook: Victony
This brings us to the end of this publication about Victony Biography, Career, Songs and Net Worth in 2023 via Afrokonnect.
Thank you for reading through, let us know what you think about this article via the comment section.