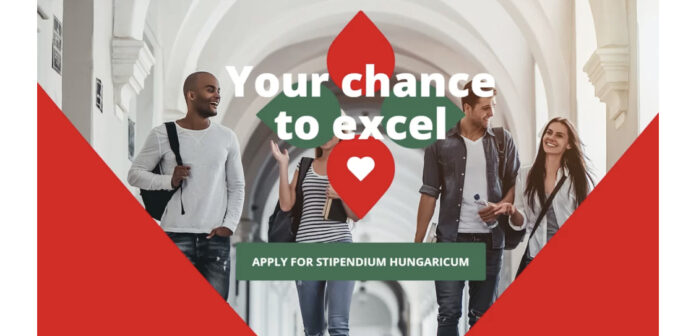 Stipendium Hungaricum Scholarship Program for study in Hungary 2023 (Fully Funded), Apply via Afrokonnect.
The Stipendium Hungaricum Scholarship program was established by the Hungarian Government to promote the internationalization of the Hungarian higher education,
And to attract top foreign students from all around the world who can establish personal and professional attachments to Hungary while enjoying high quality education in the heart of Europe.
While studying in Hungary, the students will also enjoy affordable living costs with great benefit-cost ratio,
A safe and friendly living environment with convenient public transport, a vibrant cultural life, and several UNESCO World Heritage Sites.

When the graduates return to their home countries with marketable skills and knowledge,
They can build civil, political and economic relationships, contributing to Hungary's image and recognition abroad.
Stipendium Hungaricum Scholarship Program for study in Hungary (Fully Funded) 2023 – Benefits
Tuition-free education

exemption from the payment of tuition fee

Monthly stipend

non-degree, bachelor, master and one-tier master level: monthly amount of HUF 40 460 (cca EUR 130) contribution to the living expenses in Hungary, for 12 months a year, until the completion of studies

doctoral level: according to the current Hungarian legislation, the monthly amount of scholarship is HUF 140 000 (cca EUR 450) for the first phase of education (4 semesters) and HUF 180 000 (cca EUR 580) for the second phase (4 semesters) – for 12 months a year, until completion of studies.

Accommodation

dormitory place or a contribution of HUF 40 000 to accommodation costs for the whole duration of the scholarship period

Medical insurance

health care services according to the relevant Hungarian legislation (Act No. 80 of 1997, national health insurance card) and supplementary medical insurance for up to HUF 65 000 (cca EUR 205) a year/person.
SEE ALSO: European Union (EU) Erasmus Mundus Joint Masters Scholarships
Stipendium Hungaricum Scholarship Program for study in Hungary 2023 –
 Duration
Duration of candidate's chosen program:
Bachelor programs: Fulltime:

2-4 years.

 Partial: 

1 or 2 semesters

Master programs:  Fulltime:

 1.5-2 years.

 Partial: 

1 or 2 semesters

One-tier master programs: Fulltime:

5-6 years

 Partial: 

1 or 2 semesters

Doctoral programs:  Fulltime:

2+2 years

 Partial: 

1 or 2 semesters

Non-degree programs:

Preparatory course in Hungarian language: 

1 year

Other preparatory and specialization courses:

up to 1 year
Call for Applications for doctoral programs 2023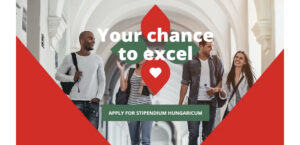 For More Information:
Visit the Official Webpage of the Hungarian Government Stipendium Hungaricum Scholarship Program