Nuno Zigi Biography, Songs, Career, Lifestyle And Net worth in 2023 Via Afrokonnect.
Incase you don't know, Nuno Zigi was born in Anaku, Anambara state part of Nigeria,
Nuno Zigi is a multi talented indigenous rapper,
His notable skills is his unique rap technique where he combines English language and his own native language, Igbo.
Nuno Zigi attended the famous Denis Memorial Grammer School,
He the proceeded to Federal Science Technical College for his secondary school education.
Nuno Zigi moved on to University Of Nigeria, Nsukka where he studied for a Bachelors degree.
Nuno Zigi Biography, Music And Net worth in 2023
While growing up Nuno Zigi started music as a teenager,
And as a teen rapper Nuno Zigi had a dream of getting to the top,
Which he achieved true consistency and hard work,
Nuno Zigi is a very hard working musician and judging by his start up,
we can see a potential of him standing a taste of time.
Though we are yet to dig out much information about his music career,
Before Nuno Zigi got signed by Phyno into PentHauze he has been making good music covers even before 2017.
Nuno Zigi reflected on his signing as a dream come through for him.
this was triggered by a mind blowing freestyle he did on Phyno's 2018 hit single.
He was signed alongside, Rhatti and Super boy Cheque in late 2018.
Songs And Collaborations
From the research we embarked on, Nuno Zigi haven't released any official songs before his Penthauze deal,
however he was good at doing amazing cover and freestyle with his friends,
He usually does the freestyle and covers then post it on social media.
He released his first official single under his new label just few days after the label broke the news of his signing,
the monster track which he tagged "8th Mode" served as an introduction of the talented rapper.
He was also featured in PentHauze Record released hit track, "Nyem Space"
which featured the whole label crew including the likes of Phyno, Rhatti and Super boy Cheque.
The project earned over 332 thousand views on YouTube alone,
The project also did numbers on other streaming and digital platforms.
Later on, Nuno Zigi ganged up with PentHauze official Disc Jockey and artiste,
J Masta and also DJ Xtacee to unleash amazing potential on their 2019 released street banger, tagged "Isiaja".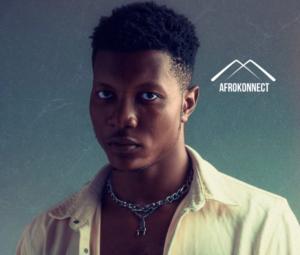 | | |
| --- | --- |
| SONGS | YEAR |
| 8th Mood | 2018 |
| Thotiana (Freestyle) | 2019 |
| Isiaja Ft DJ Xtacee & DJ J Masta | 2019 |
| Commando Ft Yung Efizy & DJ Rain | 2019 |
Nuno Zigi Net Worth in 2023
The fact that Nuno Zigi is still an up coming makes it hard to predict his worth,
but judging from the few fact we could lay our hands on we have a rough estimate of Nuno Zigi net worth at 5 million Naira.
Nuno Zigi Profile Summary And Net worth in 2023
Full Name Name

: Nuno Zigi

Nickname: (

Nuno Zigi

)

Job Title: Artist/Musician
Company/Label: Penthauz
Net worth: 5 million Nigerian Naira
On that note, this brings us to the end of this publication about the Nigerian Singer whose name is Nuno Zigi.
Let us know what you think via the comment section below, before you leave.