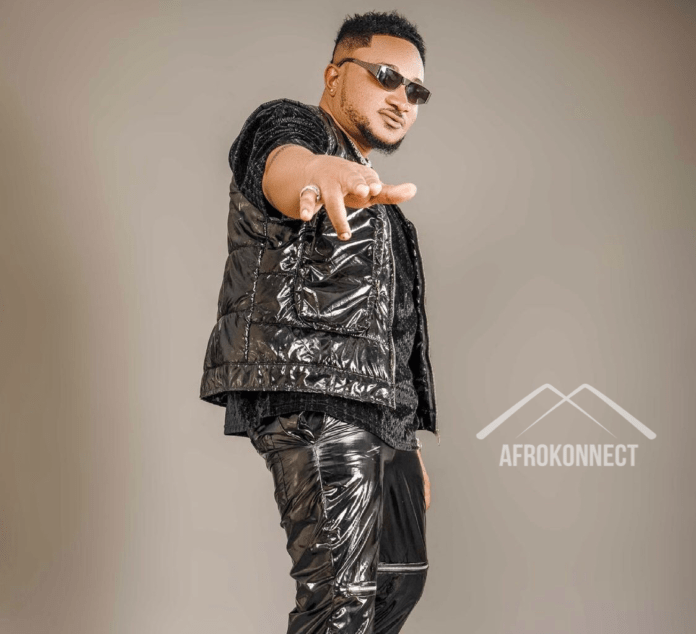 Welcome to this post about Masterkraft Net Worth in 2023, Biography, Background Information, Career, Studio and Record Label via Afrokonnect.
When you talk about music production in Nigeria, Masterkraft is up there with the very best,
He is highly respected in the industry, mostly because of his consistency, talent and hard.
Masterkraft is not just a producer, he is a musician, pianist, band director, songwriter and one of the best Disc jockeys in Nigeria,
For some fans Masterkraft is in the same league with top Nigerian DJs such as Jimmy Jatt, Spinal, Cuppy, Tunez, Neptune among others.
He has been credited for creatively producing popular songs like "Ukwu" by Timaya ft Flavour, "Fine lady" by Lynxxx ft Wizkid,
However, before Masterkraft became this big and rose to stardom, he had to pay his dues,
The journey was quite a bumpy one and thank goodness it was all worth it at the end.
So in this article I will be revealing information about Masterkraft biography and rise to stardom,
In addition to his record labels, information concerning his music studio, and Masterkraft's current net worth.
Masterkraft Biography, Background Information, Net worth in 2023 and Career
First of all, His real biological name is Sunday Ginikachukwu Nweke though he's popularly known as Masterkraft,
Masterkraft was born in one of the most popular street ghettos, he was born on the 28th June in Ajegunle, Lagos State, Nigeria.
While growing up he attended and completed his primary and secondary education at United Christian Secondary School, Apapa, in Lagos State, Nigeria,
Let's just say all his early humble beginning and career was birthed in Lagos,
Though initially Masterkraft wanted to become an account because of his education prowess back then,
He was very good in school and often seen as that exceptional kid,
This was backed up by the fact that Masterkraft took the first position in the whole of Ajeromi Ifelodun Local Government, in a Common Entrance Examination.
As a result of this achievement Masterkraft was offered a scholarship by the government though it was rejected by his parent,
Masterkraft himself admitted that decision had an effect on his dreams of becoming an accountant.
During this period Masterkraft was fending for himself as well schooling,
Sometimes he will have to hawk sachet-water, tissue paper and other groceries on the street to make a living,
According to Masterkraft because he wasn't born with a silver spoon he had serve as a houseboy for years just to survive,
It was during that phase that Masterkraft found his passion for music,
He found joy in playing Piano which he has already mastered since the age of 11,
Masterkraft will play music and sing along just to keep body and soul together,
Along the line he realized he was actually good at it then he decided to enhanced his skills in his church, which is the beginning of his music career.
Masterkraft Career, Recognition and Net Worth in 2023
Now that we've seen a bit about Masterkraft biography, let us peep into his career journey so far.
Masterkraft is arguably one of the best Nigerian music record producers of all time,
Situations and wind of destiny offered him the opportunity to master Piano at a very tender age,
As a result, he started making music a thing for himself at a young age which is always an advantage.
As soon as Masterkraft discovered his passion and talent in music, he decided to  do it professionally,
Similarly, he started working with Kennis Music back then,
He worked underground with Kennis Music before Kenny Ogungbe, the owner of Kennis music finally signed Masterkraft in 2009.
After he got signed by Kennis he started getting buzz and attention,
Masterkraft kept working his way and preparing his path to success,
He went on to work with Chocolate city M.I Abaga and Banky W at Empire Mates Entertainment.
Masterkraft worked closely with Empire Mates Entertainment,
He worked as a vocal coach for EME signed artists like Skales and Wizkid back then,
Masterkraft saw the glimpse of stardom when Banky W sponsored his first appearance on a national daily,
He went on to collaborate with other notable artists such as J. Martins, Jaywon, Stella Damascus, Capital F.E.M.I, Sammie Okposo, Bracket, Sound Sultan, Flavour, Timaya, Busta Rhymes and many more.
Masterkraft has affiliation  record label deals with;
Iroking

MK

Universal Music (PTY) Ltd.
Songs, Albums and Collaboration
Masterkraft has release a lot of music, some official while others are not, below are some of his popular release;
Masta Groove (Album) – 2021

Hallelu (Feat. Masterkraft, Zlatan & Bella Shmurda) – 2021

Secure the Bag – 2021

Egbon – 2021

Odoo (Feat. Wizkid & Masterkraft) – 2017

UKWU (Feat. Timaya)

Indomine
The video below is about Masterkraft beat breakdown of Egedege with Larry Gaaga,
Watch and enjoy how creates magic on the go;
ALSO READ:
Recognition, Nominations and Awards
Let's be honest we can't talk about Masterkraft Net worth and Biography without talking about his Recognition and achievements,
To achieve what he has achieve and still achieve is not easy so kudos to him.
In 2014, Glo used his track "Power to Win" for the 2014 World Cup campaign,
"Power to win" was also licensed amongst the soundtrack for American Idol Season 14 in 2015.
In the same 2015, Coke Studio (Season 3) announced Masterkraft among the commissioned guest producers of the show.
He was nominated as "Producer of the year" at Headies in 2015, one of the most prestigious awards in Nigeria.
Masterkraft was also nominated as "Music producer of the year" at the Nigerian Entertainment Awards in 2013.
Some the awards won by Masterkraft includes but not limited to the following awards;
City People Entertainment Awards – Music Producer of the year – 2015.

Nigeria Entertainment Awards – Music Producer of the year – 2016.
Masterkraft Net worth in 2023
Currently Masterkraft is the CEO of Mastetkraft Beats,
He owns one of the best commercial recording studio which is located in Lagos, Nigeria,
According to sources Masterkraft charges a minimum of N500,000 ($1,203) for a single Music production.
Masterkraft is one of the most influential and wealthiest producers in Nigeria,
From royalties, performance fee, Endorsement deals and personal investments Masterkraft is said to have an estimated net worth of $1.8 million which equals N747,882,000.
Profile Summary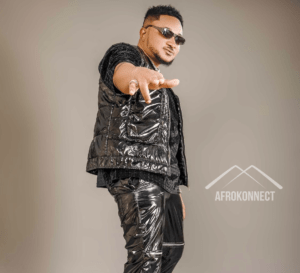 | | |
| --- | --- |
| Real name | Sunday Ginikachukwu Nweke |
| Stage name | Masterkraft |
| Occupation | Entertainment Business, Producer, Musicians |
| Nationality | Nigerian |
| Associated Acts | Timaya, CDQ, Wizkid, Banky W |
| Net worth | $1.8 million (N747,882,000) |

Congratulations you've made it to the end of this article about Masterkraft Net Worth in 2023, Biography, Background Information, Career, Studio and Record Label via Afrokonnect.