You are welcome to this post about Josh2funny Biography, Comedy Career & Net Worth in 2023 via Afrokonnect.
Chibuike Josh Alfred, better known by his stage name Josh2funny, is a stand-up comedian, MC, and Instagram celebrity who hails from Nigeria.
His date of birth is January 18th, 1990, and his place of origin is Anambra State,
Which is located in the south-eastern region of Nigeria.
Although he spent the first eight years of his life in Anambra,
The family eventually relocated to Mushin, a suburb of Lagos.
Josh2funny Biography, Comedy Career and Net Worth 2023
Professional Career and Early Life
The career of Josh2funny got off to an early and successful start when he was still in secondary school.
At the secondary school level, he became involved in the school's debate club and began acting in comedic parts.
His comedic abilities were honed throughout the course of his apprenticeship with Koffi, which lasted for a period of five years.
Many people are under the impression that Josh2funny's comedy career began on Instagram.
However, this is not the case; Josh2funny was already performing as a standup comedian far before he signed up for Instagram.
With the help of Instagram, he was able to get exposure for his work and expand his fan base,
Both of which were crucial to the development of his profession.
It was his cross-dressed comic performances with his partner Bello Kreb, in which he plays the character of Mama Felicia,
As well as his funny versions of songs using his hymn book inverted upside down, that set him apart from the many other Nigerian comedians on Instagram.
There were suspicions floating around that he was homosexual because of the Mama Felicia persona,
But he came out to dispel those allegations by declaring that the role was merely for humor and that he finds women more attractive than guys.
Josh2funny Biography, Comedy Career & Net Worth 2023
Recently, he's unlocked a slew of intriguing personalities, such as Juga, the neighborhood elder who knows everyone,
From A-listers to old timers on the streets,
And Resurrection Power, a gospel-leaning rap group whose members wear baggy, solid-colored jackets and deliver funny versions of contemporary pop songs.
The "Don't Leave Me Challenge", which he initiated in 2020, is widely regarded as the largest and most successful challenge of it's kind in Nigeria.
The fact that he is presently ranked as one of the Top Ten Instagram Comedians in Nigeria is an accomplishment that everyone can agree he rightfully merits.
Josh2funny Biography, Comedy Career & Net Worth 2023
Educational Background
In addition to earning a degree in computer science from the Federal Science and Technical College in Yaba,
Josh2funny received training in the performing arts at the Qban Centre in Ikoyi, which is located in the city of Lagos.
Filmography
Josh2funny is not only known for the regular comedic content for which he is known by all of us,
But he is also an actor, and a good one at that.
The following is a list of movies and series in which he has appeared.
The Interview
My Flatmates
The Ghost and the Tout
Awards and Recognition
| | | | |
| --- | --- | --- | --- |
| Year | Award Ceremony | Prize | Result |
| 2016 | Outstanding Young Achievers (OYA) Awards | Most Outstanding Comedian Of The Year | Nominated |
| 2018 | Social Media Award | Most Engaging Content Creator | Winner |
The multiple qualities he has have also earned him several accolades from awarding agencies in Nigeria.
Below is a list of the awards and nominations that Josh2funny has received over his career.
Nominated for the Most Outstanding Young Comedian of the Year award at the 2016 Outstanding Young Achievers (OYA) Awards
Winner of the Most Engaging Content Creator award at the 2018 Social Media Awards
Josh2funny Biography, Comedy Career & Net Worth 2023
Position in a Relationship
The fact that Joshfunny is involved in a romance is hardly breaking news at this point.
After he had proposed to his fiancée in October of 2019, he went public with his connection with her.
Even though he has shown her face in images and videos,
She is still a mystery to many people since they do not know her name,
They are not aware that she has a social media account, and it is unclear whether or not she is even from Nigeria because her accent does not sound Nigerian.
Josh2funny Net Worth in 2023 (Naira and Dollars)
He makes money via marketing products through comedic skits, song promotions, YouTube monetized videos via Google Adsense,
As well as gracing comedy shows, movies, and his own comedy programs.
Josh2funny also has his own comedy events that he does and sell tickets,
In the year 2022, it is estimated that Josh2funny have a net worth of $200,000, which equals around 85,552,000 Nigerian Naira.
RECOMMENDED:
Josh2funny Biography, Comedy Career & Net Worth 2023
Profile Summary
| | |
| --- | --- |
| Real name: | Chibuike Josh Alfred |
| Stage name: | Josh2funny |
| Date of birth: | 18th January, 1990 |
| Place of origin: | Anambra State |
| Nationality: | Nigerian |
| Occupation: | Comedian |
| Net worth: | $200,000 |
Social Media Handles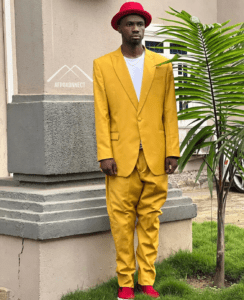 Instagram: @Josh2funny
Follow him on Twitter: @josh2funny
YouTube channel: Josh2Funny Entertainment
Facebook user name: josh2funny
This brings us to the end of this post about Josh2funny Biography, Comedy Career & Net Worth in 2023 via Afrokonnect.