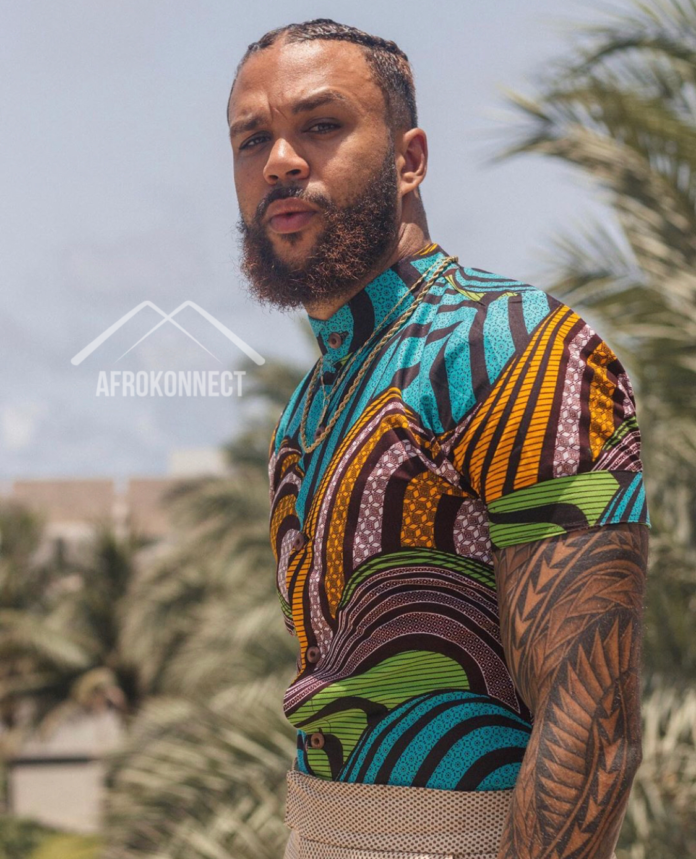 Welcome to Jidenna Net Worth in 2023, Career and Biography via Afrokonnect,
Jidenna Theodore Mobisson Popularly known as Jidenna was born on the May 4, 1985.
He is a Nigerian American rapper, singer, songwriter and record producer,
In 2015, Jidenna released two singles that went global and changed his career since then.
The two singles we're talking about here are Classic Man and Yoga.
It promoted the Janelle Monáe's label wondaland Records Compilation E.P.
At about same period Jidenna became prominent in the industry.
Jidenna released His debut album THE CHIEF on February 17, 2017.
His Album The chief peaked at number 38 on the BILLBOARD 200.
Jidenna net Worth in 2023 and Biography
Did you know Jidenna Theodore Mobisson was born in a city called Wisconsin Rapids, Wisconsin?,
His mum was a Caucasian accountant  (Tama Mobisson) while his dad was a Nigerian Igbo academician by name Oliver Mobisson.
Jidenna had a little Nigerian Backgrounds because,
While his father was working as a professor of Computer science at Enugu state university, Jidenna stayed with him.
Jidenna stayed in Nigeria up until he was 6 years old when the family moved back to the United States.
Unfortunately for Jidenna His role model and father died in 2010.
Jidenna Biography and music Career
While Jidenna was In high school he became a co-founder of the rap group Black Spadez.
He was producing, arranging and writing at the same time.
Jidenna finally Graduated in 2003 from Milton Academy and the young Nigerian singer felt it was time to put out his first music album.
He pursued his music career while working as a full-time as a teacher,
Jidenna was shuffling between Los Angeles, Oakland, Brooklyn and Atlanta while has still recording music.
He went on to release his first album with Black Spadez as their final project
In 2008 after graduating from Stanford University with a Bachelor of Art Degree in Comparative studies,
Jidenna secured a deal with recording artist Janelle Monáe's Wondaland Records.
He has also collaborated with a numerous artists Internationally and locally,
Including Kendrick Lamar, Nasty C, Ice Prince, Major Lazer and host of other incredible musicians.
Jidenna has won series of awards including the best new artist at the 2015 Soul Train Music Awards in November.
Jidenna house, cars and net worth in 2023
In some of his popular songs Jidenna expressed his admiration for old cars.
Jidenna is known for his love for African fashion,
That has greatly influenced Jidenna's dressing and even the type of cars he drives.
Though Jidenna is trying to keep this information private for other reasons,
Either way, we are sure that Jidenna has enough money to get himself the latest and coolest car.
Apparently Jidenna loves to keep his personal life private and away from the Internet,
He tries as much as possible to a avoid journalists knowing his residence,
Probably because he once had a bitter experience,
According to reports, when Jidenna was young, his family almost got kidnapped.
SEE ALSO – Ruby Rose net worth
However, a few years ago Jidenna visited his childhood hometown in Enugu, Nigeria.
It was a blast, a historic moment and Jidenna was welcomed warmly.
He shared a touching post, where he described his experience and posted a photo of himself in front of the house where he was raised.
The singer looked extremely delighted to come back to the old beloved places.
As part of his to Africa Jidenna also visited Ghana, Rwanda, South Africa and few more African countries.
Jidenna Net Worth in 2023
We've made an estimation of money and royalties earned for award winning songs, Streams, Endorsement and artistic personality.
With the rate at which Jidenna's Net Worth and popularity has been increasing,
We are certain that over the time, the net worth of Jidenna will only grow and become even bigger.
Jidenna has rose in the music industry to be among the richest music artist in Nigeria this year.
Jidenna who is one of the most talented music act in the country has an estimated net worth of $7 million.

FAQ
Is Jidenna a Nigerian?
Jidenna was born in Wisconsin Rapids by Oliver Mobisson who was a Nigerian Igbo academic.
Jidenna grew up partially in Nigeria and he often trace his origin from the West African country, Nigeria.
"I'm from a state called Imo state but I actually grew up in Enugu" Jidenna said.
During his childhood, Jidenna lived in Enugu while his Igbo father worked as a professor of Computer Science at Enugu State University.
Jidenna in Igbo means "embrace the father."
What color is Jidenna hair?
Naturally jidenna had a brownie hair before he started dyeing his hair red,
and styling himself like a Harlem Renaissance–era dandy.
What tribe is Jidenna?
Though jidenna was born in the United States, his father was a Nigerian Igbo which automatically makes him an Igbo.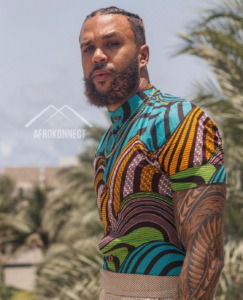 SEE ALSO – Top 10 Richest Pastors in Nigeria 
We hope you enjoyed our article about Jidenna net Worth in 2023 and Biography, via Afrokonnect.
Please don't forget to share and drop a comment if you don't mind.