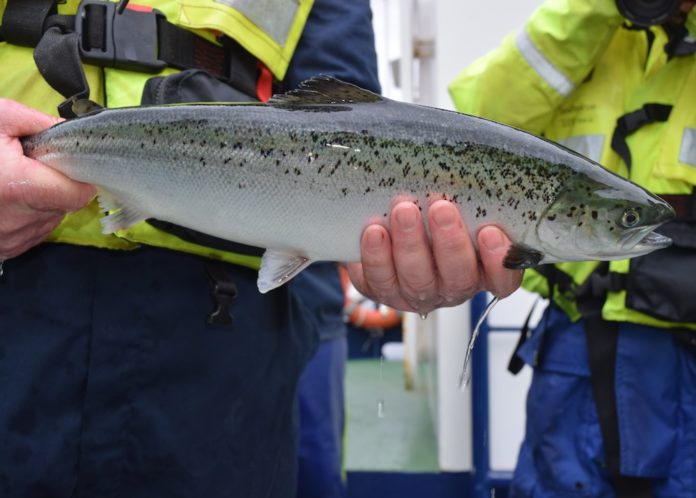 This article contains information about Fish Farming Business in Nigeria, All You Need to Know & a comprehensive guide.
If you're a beginner or a pro trying to start or expand your fish farming business then you're in the right article.
Fish farming is one of the most lucrative business worldwide.
Aquaculture is an industry that is currently attracting investors due to its lucrative nature, fertile land for fish, high demands for fish and the low supply in the country has been the drive.
This implies that the demand and the market for fish will increase and expand as fish is required for local consumption or for export purposes.
But before we go into the business of the day it'll be nice to define some points, So;
What is Fish farming?

In the most simplest term, Fish farming is an act of breeding single or different varieties of fishes such as Catfish, Tilapia, etc for the purpose of consumption or sells.
So, either you're planning to invest in fish farming for your personal consumption or Commercial purpose, read on.
Now that we've established a definable term for fish farming, Let's look at the types of fish farming in Nigeria.
What are the types of fish farming in Nigeria?
Fish species raised by fish farms include but now limited to salmon, catfish, tilapia and cod.
We have the extensive aquaculture based production and intensive aquaculture.
The Extensive farming of fish is done in the ocean, natural and man-made lakes, bays, rivers, and Fiords.
While the Intensive aquaculture relies on technology to raise fish in artificial tanks at very high densities.
The intensive farming is the most common method in Nigeria in which the fishes are fed with external food supply.
Advantages of investing in Fish farming business in Nigeria
1. Fish Contains Omega-3
Fish is the biggest source of Omega-3 fatty acids which is extremely beneficial to a human heart.
Omega-3 helps to keep our heart and brain very healthy.
Since the human body does not produce Omega-3 fatty acids, the only source through which we can get it is by what we eat, that is where fish comes to the rescue.
2. Fish Farming is Profitable
With little investment you can start your own first fam and make some cool cash.
With proper planning and good management, N3 million investment in fish farming could easily result in N4 million of pure profit within six months.
However, you don't need to invest that much too yield profits, depending on how much you're willing to invest.
3. The demand for fish is high
In Nigeria the demand for fish is on increase daily, so you don't need to worry about harvest that much.
Fishery products are by far the most popular animal products in the market, accounting for more than 60% of meat products in the Nigerian market.
Fish sells faster and is relatively more affordable than other animal products in the market making it the first choice in respect to affordability.
4. Fish is a source of protein and other nutrients
One of the highest sources of protein is fish, With a low-fat high-quality protein that is filled with omega-3 fatty acids and vitamins such as D and B2 (riboflavin).

Fish is also very rich in calcium and phosphorus and is equally a great source of minerals, such as iron, zinc, iodine, magnesium, and potassium for the body.
5. Fish matures quickly
Fish grows very fast as practices in fish farming make it possible for farmers to increase the speed of their fish growth by giving them certain feeds, ensuring that you harvest and sell within a short period of time.
Risks involved in the fish farming business 
1. Sensitive to Manage
Fish is very sensitive to manage and a slight mistake could result in degenerated growth of your fish or even death which may cause massive revenue loss.
2. Capital Intensive
Setting up a fish farm is capital intensive, much more than that of poultry and Setting up a fish farm requires more careful planning and much capital input.
A relatively small fish farm may take up to N500,000 to setup, while bigger ones take millions of naira.
3. Fish is Priced High
Due to the cost of production, fish produced from the farm is priced higher than those caught from the rivers and ponds by fishermen.
4. There are no by-products
There are no by-products in fishery, unlike in the case of poultry where even the drop can be harvested and sold to other farmers and make extra profit. In fishery, all you get is the flesh.
How do I start a fish farm in Nigeria ?
Don't start a fish farming business unless you watch the video below first;
Fish farming requires progressive knowledge and skills.
Hence the importance of training, self-development and consultation and management of fishes.
If you are an existing farmer and are looking to expand your farm capacity, I'd encourage you to invest in fish farming to boost your line of business.
Fish farming (especially catfish) is the most compatible with the poultry farming system in Nigeria, as you can use the poultry drops to facilitate the production of the feed for your fish.
How can I start a fish farming business at home in Nigeria?
To start a simple home based fish farm you will need to dig a fishpond or gather some fish tanks or containers for indoor fish farming.
Choose water from a reliable source, Your municipal supply water would be fine.
Once you have your pond or container setup, get your juvenile fish and some fish feed to start.
For large scale pond based fish farms, you would need some additional equipment.
Fish farming supplies and Equipment you need
The fish farming business is dynamic, It revolves around innovation on a daily basis.
Fish farming is a lucrative business if you are determined and can employ the use of required modern equipment.
You will need the following; 
Aquarium or fish tank

Pumps

Aeration Devices

Net or Seine Reels

Handling and Grading Equipment

Water testing equipment
SEE ALSO – Online Jobs in Nigeria you can start from Home.
You can also Read about How to start Tomato Farming Business,
We hope you learnt something and Enjoyed this article, Please kindly Share and leave us a review via the comment section.