The post is about FireBoy Dml Net Worth in 2023, his music career and Biography via Afrokonnect.
If you'll like to know some interesting facts about the exciting young Nigerian singer called FireBoy Dml then read on.
Nigerian music industry is one the fastest growing industry in Africa,
With the likes of Zinoleesky, Lyta, Poco Lee, Shallipopi, Joeboy, Bella Shmurda, Rema and a lot more talents out there,
We're certain that the future of Nigerian music is in safe hands.
With Fireboy DML and these other fast growing artistes are good example, Now back to Fireboy DML.
Fireboy DML Biography, Net Worth in 2023, Education And Career
Adedamola Adefolahan popularly known as Fireboy DML is a Nigerian fast rising singer and songwriter.
FireBoy Dml was born on February 5, 1996, in Abeokuta, Ogun State part of Nigeria.
Fireboy DML grew up with his parent Mr & Mrs Adefolahan in Ogun State, Nigeria.
Where he completed his primary and secondary school education,
He obtained his first school leaving certificate and his West Africa senior school certificate also in Ogun state.
After completing his secondary school education in Ogun State,
FireBoy relocated to Osun State, where he gained admission into the famous Obafemi Awolowo University Ile_Ife,
Most people don't know FireBoy went on to secure a bachelors degree in English Language from same university before moving to Lagos.
Fireboy DML Music Career and Net Worth in 2023
While in school FireBoy developed an interest for music right there on campus,
He was already making music and going to few shows on campus, the passion and talent has always been there.
According to Fireboy DML he describes his sound as "Afro-Life" and said he writes songs that his audiences can relate to.
He added that most of his inspiration are from things that happen around him and his environment.
In short time he become popular and known by almost all students on campus.
In October 2018 Fireboy DML singed a record deal with Olamide into YBNL Nation,
A record label owned and managed by Olamide.
Olamide confirmed the signing in a welcome note which he posted on his Instagram handle in late 2018.
Some fans believed Fireboy was signed to YBNL with the aim of replacing Adekunle Gold who departed the label after releasing his debut album titled "Life".
In early 2019 FireBoy released his breakthrough Single titled "Jealous".
The song also made it to his debut album "Laughter, Tears and Goosebumps" released in 2019.
The song became a hit almost immediately and became widely accepted by Nigerians and globally.
Afterwards, Fireboy has went on countless shows within and outside Nigeria, he also Performed in London alongside Wizkid in his Starboy Fest.
Fireboy didn't need any international collaboration to make his album go viral in days and it was topping charts in European Competitions.
After the Success of his Album "Laugher, Tears and Goosebumps" in 2019,
FireBoy released his Sophomore album titled "APOLLO" in 2020,
The Apollo album further proved FireBoy's Originality, Versatility, Multi-Genre, amazing Musical content all through.
Fireboy DML And YBNL Record Label
Before FireBoy joined YBNL he was an independent artist, Olamide discovered the young talent and gave him the platform.
In October 2018 Fireboy DML and Olamide reach an agreement and he was Signed into YBNL Nation, owned and managed by Olamide.
After releasing His debut studio album"Laughter, Tears and Goosebumps" in 2019 under YBNL.
FireBoy won Listener's Choice and was nominated for Song of the Year for "Jealous" at the 2020 Sound City MVP awards festival.
In 2022 Fireboy Dml released his fourteen tracks Playboy Album featuring the likes of Rema, Chris Brown, Ed Sheeran and Label mate Asake.
Fireboy DML Personal Life and Biography 
In an interview with Channels Tv, FireBoy said he wanted to blow all by himself before Olamide met him and help,
From our research FireBoy is not married or in any open relationship yet,
In one of his interviews he once mentioned that his song "jealous" was inspired when he was thinking about his self addicted girlfriend who he never mention her name.
FireBoy Dml Net Worth in 2023
Following a series of research, we estimated FireBoy Dml Net Worth at $550,000.
FireBoy has an estimated total net worth of $550,000 United States Dollar which is equals over 212,476,000 Nigerian Naira.
The above includes his digital streaming royalties, Performance fee and endorsement deals.
We are expecting this figure to rise pretty quickly because of the rate at which FireBoy moving.
Fireboy DML Biography, Net Worth in 2023, Education And Career
Profile Summary
Name:

 

Adedamelola Adefolahan
Also Known As:

 

Fireboy Dml
Nationality:

 

Nigerian
Occupation:

 

Singer, Songwriter
Years active:

 

2018 till date
Record Label:
YBNL Nation
Relationship Status:

 

Single
FAQ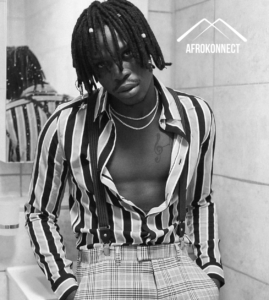 Who is fireboy DML?
FireBoy Dml who's real name is Adedamola Adefolahan is a Nigerian afro beat singer and songwriter,
He rose to prominence after signing a record deal with YBNL and also releasing his hit single Jealous with the imprint.
What is Fireboy DML Net Worth in 2023?
FireBoy has an estimated total net worth of $550,000 United States Dollar which is equals over 212,476,000 Nigerian Naira in 2023.
FireBoy Dml Net Worth in 2023, Music career and Biography
Summary
Fireboy DML, whose real name is Adedamola Adefolahan, is a Nigerian singer, songwriter, and performer.
He gained significant recognition and popularity with his unique blend of Afro-pop and R&B music.
Fireboy DML was born on February 5, 1996, in Ogun State, Nigeria.
Fireboy DML rose to prominence after signing with YBNL Nation, a record label owned by Nigerian rapper Olamide, in 2018.
He gained widespread acclaim with the release of his debut single, "Jealous," which became an instant hit.
The song showcased his soulful vocals and relatable lyrics, resonating with listeners across Nigeria and beyond.
In 2019, Fireboy DML released his debut studio album, "Laughter, Tears & Goosebumps." The album received critical acclaim and was a commercial success.
It featured hit tracks such as "What If I Say" and "King," further establishing Fireboy DML as a rising star in the Nigerian music scene.
His second studio album, "Apollo," was released in 2020. The album showcased Fireboy DML's growth as an artist, exploring themes of love, vulnerability, and self-discovery.
It included popular songs like "Eli," "Tattoo," and "Champion."
Fireboy DML has been recognized with several awards and nominations, including the Headies Awards, Nigeria Entertainment Awards, and Soundcity MVP Awards.
His music has gained international recognition, and he has performed at various concerts and events both within Nigeria and abroad.
With his soulful voice, introspective lyrics, and captivating performances, Fireboy DML has become one of the prominent figures in the Nigerian music industry.
He continues to release new music, collaborate with other artists, and entertain his ever-growing fan base.
On that note, this brings us to the end of this article about Damola aka fireboy.
Let us know what you think about the post via the comments section below.