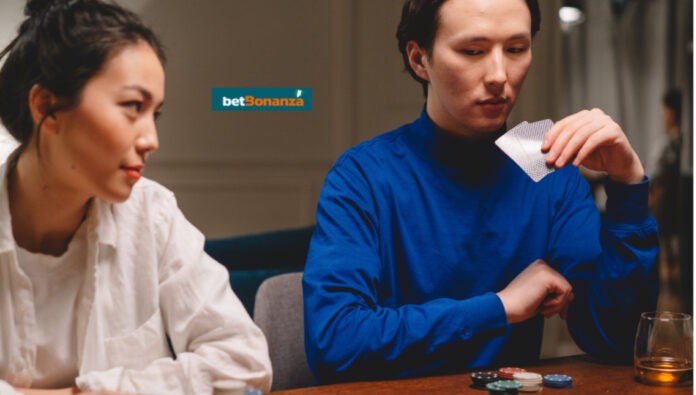 Welcome to this post about Betbonanza Review: a popular site for Nigerian players.
Betbonanza also known as bet-bonanza.ng is a respected Nigerian online betting platform that has grown in popularity thanks to its numerous sportsbook and casino games.
The Lagos State Lotteries Board licenses and regulates it, assuring a safe and fair gaming environment for its consumers.
The site offers a wide range of sports betting possibilities, including football, basketball, and tennis, among others.
Its football coverage is very extensive, including leagues from all over the world such as the English Premier League, La Liga, Bundesliga, and Nigeria's own Professional Football League.
Betbonanza provides virtual betting and a variety of eSports in addition to traditional sports, providing a diverse choice of gambling options.
One of Betbonanza's distinguishing qualities is its user-friendly website, which is simple to browse even for inexperienced customers.
The site's casino component is remarkable, with a diverse selection of slots and table games provided by major software companies.
Whether customers enjoy the spin of a roulette wheel, the flip of a blackjack card, or the thrill of slot machines, they'll find something to their liking.
Bet Types
Betbonanza is a prominent online betting platform in Nigeria, with a wide variety of bet types to suit all types of punters.
One popular option is the "Single Bet," which involves placing a wager on a particular game or event.
You win if your guess is right. The payoff is determined by multiplying the odds by the bet amount.
Another intriguing wagering option is the "Multiple Bet" or "Accumulator."
This is a combination of various bets in which all of your picks must win in order for you to get the payoff.
This is a riskier wager, but the potential profits are substantially bigger.
The "System Bet" may be of interest to individuals who want a safer strategy.
You may select from a variety of match combinations in this bet type, and even if not all of your predictions are true, you can still win.
It's a terrific alternative for lowering risk while yet having the potential for high profits.
"Live In-Play" betting is a fairly unusual wager type at Betbonanza.
This enables you to wager on sports or events as they unfold in real time.
This sort of betting is especially fascinating since the odds can change quickly depending on how the game progresses.
Finally, Betbonanza provides "Virtual Betting," which allows punters to wager on computer-simulated sporting events.
Because these virtual games run at regular intervals, it's a perfect alternative when there are no live events or if you want a quicker pace.
All of these bet kinds appeal to the many interests and methods of the Nigerian betting community, making Betbonanza a popular site.
Online Casino
Betbonanza is a popular online casino in Nigeria, with a diverse selection of games and excellent customer service.
Betbonanza, which is regulated by the Lagos State Lotteries Board, provides gamers with a safe and secure environment for online gambling, building trust in its customers.
One of Betbonanza's distinguishing features is its vast assortment of games.
Betbonanza caters to the needs of all sorts of gamers, offering everything from conventional table games like poker and blackjack to popular slot games and even virtual sports betting.
With such a diverse range, customers may experience the thrill and excitement of a genuine casino from the comfort of their own homes.
Betbonanza's dedication to fair play is one of the reasons for their success in the Nigerian online casino sector.
They employ a Random Number Generator (RNG) technique to ensure that all game outcomes are completely random and uninfluenced by the casino.
Another appealing feature of Betbonanza is its user-friendly UI.
First-time visitors will have no trouble navigating the site because it is designed to be straightforward and simple to use.
Furthermore, the casino has a mobile-friendly version that allows players to enjoy their favorite games even on the road.
Betbonanza offers a variety of promos and incentives to its customers in order to enhance their gaming experience.
These incentives, which range from welcome prizes for first-time users to loyalty benefits for long-term gamers, provide an added layer of excitement to the gaming experience.
Betbonanza offers Nigerian players a dependable, diversified, and entertaining online casino experience that is supported by a dedication to fair play and customer care.
Betbonanza Review: a popular site for Nigerian players
How to Make a Deposit?
To deposit funds into your Betbonanza account, simply follow the procedures below:
1. To begin, sign in to your Betbonanza account. Sign up on their website if you don't already have one.
2. After logging in, look for and click the 'Deposit' button, which is normally in the upper-right part of the screen.
3. A new page will appear, displaying numerous deposit options. Bank Transfer, Debit Card, and USSD are the most preferred ways among Nigerians.
4. Select 'Bank Transfer' from the list to deposit by bank transfer. Betbonanza's bank information, including account number and bank name, will be sent to you.
Transfer funds from your bank to this account.
5. Select 'Debit Card' from the selection if you want to use a debit card.
Enter your credit card information and the amount you want to deposit. The transaction should then be confirmed.
6. Select 'USSD' from the list for USSD. A USSD code will be shown; call this code from your mobile phone and follow the on-screen instructions to complete the payment.
7. Return to your Betbonanza account after you've made the payment.
Within a few minutes, the sum should appear in your balance.
8. Don't be alarmed if the money does not appear! Get in touch with Betbonanza's customer service.
They are accessible 24 hours a day, 7 days a week and will assist you in resolving your problem.
Remember that you must be at least 18 years old to participate in any sort of gaming. Always play responsibly.
Promotional Program and Bonuses
Betbonanza, a well-known brand in the Nigerian gambling business, provides a plethora of promos and bonuses that considerably improve their customers' gaming experience.
The platform's extraordinary 'Welcome Bonus' is aimed for new clients, who earn a 100% bonus upon registration and first deposit, virtually doubling their first investment.
Betbonanza's kindness does not end with the warm greeting.
When a player places a multibet of 5 games or more, they can get a bonus of up to 200%, subject to each game having a minimum of 1.20 odds.
This bonus grows in proportion to the amount of games on your bet slip, enticing players to place higher wagers.
It's also worth mentioning their 'Monday Funding Madness' campaign.
Every Monday, gamers may receive a 10% bonus on all deposits. This recurrent incentive boosts motivation at the start of each week.
In addition to this, Betbonanza organizes seasonal promotions in conjunction with important athletic events or holidays, such as the 'Big Brother Naija' promotion, in which clients may win huge prizes simply by betting on events in the famous reality program.
Overall, Betbonanza's creative approach to promotions and bonuses maintains great user engagement and an engaging gaming experience.
It demonstrates their dedication to client satisfaction and plays a significant role in their success in Nigeria's competitive gaming sector.
Registration on the Betbonanza Website
The most important process for all users is registration.
Each can quickly navigate through the site by following the steps below.
1. Open your favorite web browser and enter the Betbonanza Nigeria website.
2. In the upper right corner of the webpage, click the 'Register' button. This will take you
to a registration form.
3. You must fill up some personal information on the form. Begin by putting your whole name into the 'Name' area.
4. Insert your active email address in the 'Email' field. This will serve as a means of
communication.
5. Create a distinct 'Username' that will be used when logging into your account.
6. Then, in the 'Password' section, create a secure password for your account.
For further protection, use a mix of letters, numbers, and special characters.
7. Retype your password in the 'Confirm Password' form to confirm it.
8. In the 'Mobile Number' section, enter your mobile number, beginning with the country
code.
9. You'll next be asked to input your birth date in the 'Date of Birth' area. Users must be at least 18 years old to register with Betbonanza.
10. Then, from the 'nation' dropdown option, select your nation.
11. The final step is to check the box to agree to Betbonanza Nigeria's terms and
conditions.
12. Once all of the fields are filled out correctly, click the 'Register' button at the bottom of the form.
You should get an email containing a link to verify and activate your
account.
13. Open the Betbonanza email and click the link to finish the signup procedure.
14. Keep your login information safe and avoid disclosing it to others. Have a great time betting with Betbonanza Nigeria!
Benefits of Betbonanza Official Site in Nigeria
Betbonanza is a popular online gaming platform in Nigeria, with an outstanding list of features.
To begin, Betbonanza's website is user-friendly, allowing even inexperienced users to browse with ease.
The simple design loads quickly and provides clear instructions, making betting a pleasurable experience for all customers.
Second, Betbonanza provides a wide variety of betting alternatives.
There is something for every betting enthusiast's taste, from football and basketball to tennis and virtual sports.
This variety of alternatives keeps consumers interested and increases their chances of winning.
Betbonanza has a reputation for being dependable and trustworthy when it comes to security.
With strong security measures in place, users can conduct transactions with confidence, knowing that their financial and personal information is secure.
One of Betbonanza's main advantages is their competitive odds.
Betbonanza frequently offers better odds than other betting services, enhancing the possible return for its players.
This not only makes betting more fun, but also potentially more rewarding.
The service also offers live betting, which allows users to wager on sports or matches as they happen.
This real-time element heightens the excitement of betting, transforming it into a dynamic and participatory experience.
Furthermore, Betbonanza delivers excellent customer service.
If consumers have any problems or questions, the customer care team is here to help.
Finally, Betbonanza provides appealing incentives and promotions, attracting new users and rewarding regular clients.
The possibility of bonus prizes provides an additional layer of excitement and value for consumers.
Betbonanza Review: a popular site for Nigerian players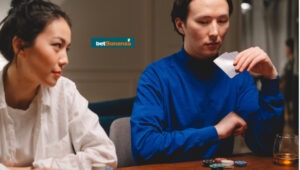 Support
Betbonanza, one of Nigeria's biggest online betting companies, prides itself on providing excellent customer service.
They have a dedicated customer support team that is accessible 24 hours a day, 7 days a week to guarantee that all user concerns and issues are resolved swiftly and properly.
Customers may contact the company by live chat, email, or phone, giving them flexibility based on their preferences.
According to multiple testimonies, Betbonanza's customer service has been praised for their professionalism, politeness, and in-depth understanding of the platform, allowing for the resolution of technical difficulties or concerns concerning betting regulations.
They have been trained to handle a variety of inquiries, such as account creation, deposit and withdrawal processes, and clarification on existing incentives.
Betbonanza's dedication to client pleasure extends to the provision of responsible betting information and tools, allowing customers to put limitations on their betting activity and so promote a safe and healthy gaming environment.
Betbonanza has effectively created a great name and connection with its client base in Nigeria by providing such extensive and timely customer care.