In this article we'll discuss 10 Quick mobile online loan apps in Nigeria without collateral, How to apply for a loan in Nigeria with a Loan app via Afrokonnect.
Everyone's get stock once in a while, In situation where you need quick cash, then this online loan app and website can come through for you.
Since credit cards now have high interest this online loan apps and website can give you quick cash without collateral.
Tips to consider before you apply for a Quick online Loan – Borrow money online in Nigeria
Check the interest rate; it's the amount you pay to borrow.
Interest rates fluctuate with your credit score and market interest rate conditions, A lower rate is better.
Pick the correct lender and terms; this can spare you a lot of Money when it's time to pay back.
Best mobile loan Apps in Nigeria without Collateral in 2023
Below we'll give you the best online loan options you can get quick cash online in Nigeria.
However, The final choice of loan platform you choose will be up to you. 
Carbon, formerly known as Paylater is one of Nigeria's leading digital financial platform that gives quick loans to it users.
Chijioke Dozie is the founder and CEO of the company while Emeka Mordi is the COO of the Carbon loan app.
This is one of the most trusted in the game, they're have a presence in Nigeria, South Africa, United Kingdom, Ghana and Portugal.
Loans from Carbon do not require collateral or guarantors.
Though first time request you may not be able to access huge funds, you start by borrowing small, paying back, then you can have access to bigger funds.
They empower individuals with access to credit, simple payments solutions, high-yield investment opportunities and easy-to-use tools for personal financial management.
Requirement for loan at carbon
Before you can access loans from them however, you have to be able to meet all of their requirements which includes:
Downloading the carbon paylater app on Google play store for Android users or on Apple's app world for iPhone users
Personal information about yourself such as name, address, phone numbers and more
* A photo of you taken real time with your phone via the app
Bank Verification Number (BVN)
* Bank account details
Payment of an initial N50 or N100 to Authenticate the atm card to be used for your loan repayment.
* Government issued ID (which is rare). 
One of the best features of the Carbon loan app is the fact that you can obtain your loans within 5 minutes of application, which can also be completed in no time.

They give loans at interest rate between 5-15% depending on loan amount, loan tenor and your credit history.
For any further information, you can visit their website at www.getcarbon.co.
You can also contact their customer care service at 01-460 9945 or 01-631 1215 or better still through their mail at customer@carbon.ng.
Quick Mobile Online Loan in Nigeria – Loan app in Nigeria

Kwikcash is arguably one of best the Loan app in Nigeria and one of the leading company in the industry in terms of top notch service and customer care.
This one is a platform said to be created through "partnership between banks, mobile operators and technology companies", and of course, they offer online loans in Nigeria.
With Kwikcash You could get up to N500,000 in collateral-free loans in just 60 seconds.
Bear in mind that you'll pay a 15% interest rate, with no elaborate time wasting modalities, so that might just a tiny little tradeoff for some people.
Their website is www.kwikcash.ng incase you want to give them a try.
Credit – AskmeBusiness
They have been consistently operating to standard as one of the most popular platform for online loans in Nigeria for years now,
They are one of the most reliable Loan app in Nigeria.

They offer two categories of loan to their users namely;
Palmcredit Airtime Loan which you can borrow up to N10, 000 airtime to repay within 2 weeks

Palmcredit Installment Loan, which you can borrow from N2000 to N100, 000 loan.
Requirements for the palmcredit loan
Their basic requirements are not really different from the other loan platform.
All you need is a smartphone to download the apps for quick loans online on the Google play store only (not available for iPhone users).
You must be within the age range of 18-60
Bank account with a Bank verification number,
A valid phone number and a means of identification.
Palmcredit loans are given out at interest rates between 14% to 24%, equivalent Monthly interest 4.6%.
The Annual Percentage Rate (APR) on a Palmcredit loan is 56.78%.

Through the Palmcredit loan app, you can repay your loans with atm card registered with the platform or through the account number provided.
Their customer care service details are: 017001000 or their mail at palmcredit.service.ng@transsnet.com. You will get an immediate response from them.
Zedvance Loan in Nigeria – Best Loan app in Nigeria
If you want to travel, sponsor a group or have a huge personal project you can't afford worry not.
You can get Group loans, travel loans and personal loans fromZedvance.
Their loans can be as high as N3 million with a mouth-watering interest rate of just 4½% monthly.
Because of the huge amount they give, Sadly they only avail loans to salary earners.
They can be visited on www.zedvance.com to find out more about what they do.
Quick Check | Loan apps in Nigeria: Apps for borrowing money in 2023
As the name implies, QuickCheck is very portable and fast, you can request loans on the go with just few tabs.
They basically offer loan services to people whom are underserved by other financial institutions.
Which makes them easily one of the best mobile loan apps in nigeria
If you wish to give a try then visit their website www.quickcheck.ng.
Quick Mobile online loan: Apps that loan you money instantly –

Fast Mobile

 loan in Nigeria
Okash is Opay's automated lending service focused on increasing access to online loans in Nigeria.
Loan decisions are provided within 15 seconds and if approved, the applicant receives fast loans online within 2 hours of application.

The loans are delivered via an Android mobile app which can be downloaded through Google play store for Android users.
Okash offers instant loan of up to N10,000.
Loan products from this app include payday loan, business loans and education loans.

Loans through this app are given at an interest rate of 23-35% per annum depending on loan risk and your credit history.
The requirements For OKASH loan includes:
• Valid bank details
* Valid ID card
• BVN number
* Mobile Phone
Obtaining a fast online cash loan in Nigeria has never been easier than it is today.
So why don't you grab this opportunity to take that loan and solve that emergency issue troubling you today.
Best Mobile Loan App in Nigeria
They're the first to launch a Cloud technology with minimal fixed asset investment in Nigeria.
RenMoney MFB Limited (formerly RenCredit) is a consumer finance organization founded in Lagos in 2012.
In December 2013, RenCredit MFB Limited was re-branded to RenMoney MFB Limited.
You can borrow money online in Nigeria through Renmoney.
They have a functional platform which guarantees and ensures an efficient & scalable operational system.
Requirements for Renmoney loan
• Be between ages 22 – 59 years.
* Employed or self employed with a steady income.
• Have a functional bank account with Bank verification number.
* Identification – International Passport, Driver's License, National ID Card.
• You must have a clean Credit Bureau Report.
* You must not have a history of returned cheques in your account.
• A recent passport within the last 6 months.
* Salary bank statement for the last 6 months (must be stamped by the bank).
If you find yourself eligible through the requirements listed above, you can proceed to apply for a loan accessible only through their official website at www.renmoney.com.
You can apply for the Cash Loan, Fixed Deposits, Target Savings, Smartphone Financing, Loan@Work, School Fees Loan and Point-of-Sale (POS) Loan.

Whichever category of loan you want can easily be chosen through their website.
Through this loan platform, you can obtain online loans in Nigeria within the range of N50,000 – N2million which can be processed and obtained within 24 hours.

However, the amount of loan you can borrow has limits dependent on your credit history, loan risk, type of loan etc.
FINT LOANS – Loan app in Nigeria 
FINT is the one of first market of online loans in Nigeria and is one of the best loan platform in Nigeria.

The unique They offer loans to users at an incredible 2% interest rate, which is one of the lowest among loan platforms in Nigeria.
The platform has a major purpose of connecting lenders in need of high returns on investment and borrowers who need attractive quick money and short-term or business loans without collateral or guarantors that can be obtained within 24 hours of application.
It has a simple and transparent system, which makes the process fast and efficient.
Through FINT loans, you can obtain fast cash loan up to N1,000,000 as long as you are eligible, have a clean Credit history.
The only form of application for FINT loans can only be done through their website which you can visit at www.fint.ng
FINT loan application can be completed within 5 minutes and you can get disbursed almost immediately.
Best Quick Online Loan in Nigeria in 2023
The full name of this loan is the Sterling bank Kiakia loan as it is a subsidiary of the Sterling bank Group.
KiaKia is an online moneylender that provides direct personal loans at flexible rates.
They also match borrowers with individual or corporate lenders at mutually-agreed rates.

They offer loans from N10,000 and N200,000 for a minimum duration of 7 days and a maximum of 30 days.
Responsible borrowers who earn financial responsibility trust points over a period of time will be able to access much bigger amounts at longer tenure and more flexible interest rates.
Kiakia's services are best for anyone looking for an unsecured personal consumer loan.
Individual's ineligible for typical bank or credit union loans and those facing financial hardship.
This loan is however available only through their official website at www.kiakia.co
Requirements for the Kiakia loan
A valid ID card, An email address, A bank account (Preferably a sterling bank account).
Their interest rates are also okay ranging from 5.6% – 24% depending on loan risk and credit history.
Best loan apps in Nigeria in 2023
Creditville is an online moneylender that provides Payroll based consumer loans to eligible individuals through their employer.

The amount borrowed is then deducted from your monthly salary.
Creditville can provide an urgent or emergency online loan in Nigeria quickly in your account within 6 hours after meeting the necessary conditions and documentation.
It is best for anyone looking for an unsecured personal consumer loan, students and individual's ineligible for typical bank loans due to thin credit files.
They also have products such as salary advance, business loans and cab lease/hire purchase to cater for the pressing needs of their users.
To apply for Creditville loans, you are required to visit their online portal at www.Creditville.ng.
Through Creditville, you can obtain quick loans ranging from N200,000 – N2,000, 000 with interest rate of 6-31%.
Requirements for Creditville loan;
• Age between 25 and 60 years
* You need a Guarantor for this loan I.e a staff of any commercial bank or a senior civil servant of level 14 and above.
* A current account with a commercial bank in Nigeria
• A verifiable monthly salary income
• A clean credit history
* No history of returned cheque in your account.
If you satisfy these requirements, it will definitely be an easy application process for you.
How to apply for a Loan in Nigeria
Before you can access loans in Nigeria, you must meet all of the necessary requirements.
First of all, Your Personal information such as name, address, phone numbers and more would be needed. 
In some cases, A photo of you taken real time with your phone via the app or website.
Your Bank account details and Bank Verification Number (BVN) must be available as at time of application.
Then finally a Government issued ID (which is rare) to confirm your nationality. 
Top 10 best Loan apps in Nigeria | Quick Online Loan in Nigeria in 2023
Carbon loan
Kwikcash Loan
Palmcredit loan
Zedvance Loan
Quickcash Loan
OKASH loan
RenMoney loan
Fint loan
Kiakia loan
Creditville Loan
Conclusion: Quick online loans Apps in Nigeria in 2023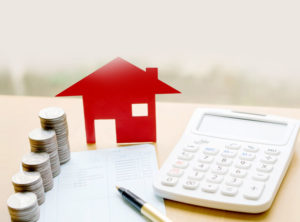 In conclusion you should bare in mind that The length of time is fixed and does not fluctuate easily in most of the loans in Nigeria.

They all comes at different interest rates.
Most personal loan amounts varies between the platforms listed here largely base on their financial pulling power.
What usually determines you being granted a loan majority of the time is depending on your need, loan risk and creditworthiness. 
We will advisable you to borrow loan amounts you can repay as this will directly affect your general credit worthiness.
Failure to repay loans in Nigeria will attract severe penalties such as worse credit history which means you might not be able to borrow from any other loan platform in Nigeria or worst case scenario, a lawsuit which we believe nobody wants here.
This is the end of this article about 10 Quick mobile online loan apps in Nigeria without collateral, How to apply for a loan in Nigeria with a Loan app via Afrokonnect,
We do hope this article has been able to help with all the information you need about online loans platform and their apps in Nigeria.

Don't forget to Share this and leave a comment.