This page contains information about Nasty Blaq Biography, Career and Net Worth in 2023 via Afrokonnect.
Abisi Emmanuel Ezechukwu, better known by his stage name Nasty Blaq, is a comedian, content developer,
and actor from in Nigeria who uses Instagram social network to share his works and works of his partners.
Despite the fact that he is an Igbo native, Nasty Blaq was born and bread in Lagos,
Nasty Blaq was born in September, precisely on the 23rd, 1996, in Lagos,
Where he finished both his elementary and secondary school before his professional career.
Nasty Blaq Biography, Career and Net Worth in 2023
Professional Career and Early Life
Since he was in secondary school, his friends have always held the notion that he is quite humorous.
This is due to the fact that whenever they get together,
Nasty Blaq never fails to provide them with a good chuckle.
As a child, he was extremely passionate about things and pretty obstinate,
So he did not let the fact that his parents did not support his decision to pursue a career in comedy dissuade him.
Nasty Blaq Biography, Career and Net Worth in 2023
Nasty Blaq was very passionate and quite headstrong when he was a child,
In 2016, he began producing comedy skits in his leisure time and sharing them with his friends on social media.
However, he did not put in a lot of work into it until 2017,
When he decided to take it professionally and become really serious about it.
In 2018, a few of Nasty Blaq's comedy videos became viral,
And they were shared by a large number of Nigerian celebrities and Instagram bloggers.
This brought Nasty Blaq to the attention of the public,
Since then, he has developed into one of the most popular comedians on Instagram in Nigeria,
And he now collaborates with a variety of other comedians,
Including Sydney Talker, Craze Clown, Broda Shaggi, Okikidft, Pankeeroy, and many more.
The number of people who follow him on Instagram is over 2 million,
And the number who follow him on Twitter is over 350,000 as well.
Controversy
The allegations that Nasty Blaq's skits advocate sexual harassment and rape have been leveled against him by Nigerians on social media for a considerable amount of time now.
However, the allegations have been more intense when he created a comedy titled "This Lockdown is Affecting Eyes,"
In which he lulled a well dressed lady inside his home, locked the door behind her, and tossed away the key.
After he uploaded the video, he quickly became popular on Twitter, but for all the wrong reasons.
Nigerians viciously attacked him, accusing him of using his skit to promote rape and sexual harassment.
He then said that the video wasn't full and uploaded part 2,
But Nigerians were unsatisfied with his actions since they saw it as damage control and didn't believe him when he said it.
Nasty Blaq Net Worth in 2023
One doubt that at the moment Nasty Blaq is among the most popular instagram comedians from Nigeria,
He has done well for himself even in terms of wealth and content creation,
Nasty Blaq has endorsements deals with several Bitcoin exchange platforms and a partnership deal with Kubana Whiskey,
Fredaghe Autowheels also announced a partnership deal with Nasty Blaq,
All of these deals have contributed to the multiple streams of income he already has,
Nasty Blaq is said to have an estimated net worth of $500,000 which equals around 213,607,000 Nigerian Naira.
RECOMMENDED:
Nasty Blaq Biography, Career and Net Worth in 2023
Profile Summary
| | |
| --- | --- |
| Real name: | Abisi Emmanuel Ezechukwu |
| Stage name: | Nasty Blaq |
| Profession: | Comedian, Content Creator |
| Date of Birth: | 23/09/1996 |
| Nationality: | Nigerian |
| Net worth: | $500,000 (213,607,000 Nigerian Naira) |
Social Media Handles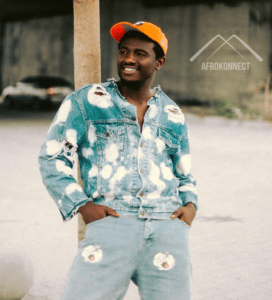 You may interact with Nasty Blaq on social media via the usernames & handles below.
Instagram: @nastyblaq
Twitter: @NastyBlaq
Facebook: Nasty Blaq
Congratulations, you've made it to the end of this article about Nasty Blaq Biography, Career and Net Worth in 2023 via Afrokonnect.