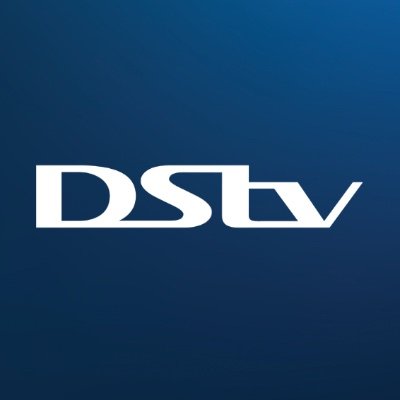 DSTV Subscription Packages, Prices, Plans, Latest Bouquet and Channels in 2023 via Afrokonnect.
If you're looking for the best plan to enjoy alone or with your family then you're in the right place,
Luckily for you DSTV has all the packages you need to enjoy premium entertainments on a budget,
In fact, DSTV has a plan for as low as ₦2,500.
We are going to reveal to you all the latest DSTV subscription prices, channels, the codes to subscribe and how to subscribe,
So, without further ado let's give straight into the main article.
DSTV Premium Package Subscription price and Channels in 2023
With the premium package you will have access to over 160 channels with 38 High definition (HD) channels available for you to choose from.
The key highlighted benefits of this dstv package includes:
Latest blockbuster

Award winning series
Access to all sport channels with the 16 Super sport Channels inclusive
You will also get the Showmax streaming service at no additional cost or hidden charges
You can subscribe to the premium dstv package via your mobile banking app or visit any dstv office close to you.
The dstv premium package subscription cost ₦24,500.
NEW DSTV Premium PRICE

: a rise of 16.7%, moving up from N21,000 to N24,500
DSTV Compact Plus Channels and Price in 2023
The Dstv compact plus gives you access to over 145 channels
and you will enjoy 30 high-definition (HD) channels,
Some of the benefits you will enjoy for opting for the compact plus package includes:
You will enjoy the best Nigerian TV shows on AM Showcase,
With compact plus the best football coverage is not omitted, including the Champions League football.
If you are a lover of more sport then with UFC & NBA added to your dstv plan, entertainment is unlimited.
Award-winning documentaries are also available on compact plus for a subscription fee of just ₦16,600.
NEW DSTV Compact + PRICE:

a rise of 16.5%, taking the price from N14,250 to N16,600
DSTV Compact Package and Channels
There is a slight difference between the dstv compact and the compact plus package,
While the compact plus package cost ₦16,600, the compact subscription plan will cost you ₦10,500.
So practically with ₦6,100 less you will have access to over 130 channels
and 20 HD channels, That's awesome right?
NEW DSTV Compact PRICE

: from N9,000 to N10,500 (a 16.7% increase from the previous price)
DSTV Subscription Packages, Plans and Prices in Nigeria 2023
To put icing on the cake you, with this dstv plan you will also have access to the;
English Premier League, FA Cup, La Liga and Carabao Cup just like in the above packages,
More so, International and Nigerian movies, series and reality shows are also available for your entertainment pleasure.
The kids are not left out as all the kids and educational channels are included in the over 130 channels available to you,
You will also enjoy the best local and international news,
If you love WWE then you can enjoy that on their dedicated 24/7 channel showing wrestling.
DSTV Confam Package Subscription price
If you are on a budget and looking for the right package to subscribe for then the confam plan is just for you,
Aside the fact that you will be enjoying over 105 channels and 10 HD channels in this package,
The confam package has proven to be a source of Entertainment for all the family.
You will have access to Lifestyle, music and documentaries if you opt in for this dstv plan,
Additionally, if you are a sport lover then note that the La Liga, Serie A, Europa League are also available for your viewing pleasure.
The kids can enjoy More kids channels like never before,
High grade movies, series, dramas and novellas are all inclusive in the dstv Confam package for a fee of just ₦6,200.
New DSTV Confam PRICE

: an increase of 17.0%, moving up from N5,300 to N6,200
Yanga Package and Subscription price
I refer to this plan as a win-win package because it gives you value for money,
Without you breaking the Bank you will gain access to over 85 amazing channels with 7 of those channels in HD, sounds interesting right?
The Key highlights of this package include:
Great movies on Africa Magic Epic and M-Net Movies

Premier League, La Liga and Serie A games on SuperSport Football
Great kids and educational channels
Local and International music
Long story short, Yanga Package subscription fee is just ₦3,500 for all the above mention value.
NEW DSTV Yanga PRICE

: a rise of 18.6%, taking the price up to N3,500 from N2,950.
DSTV Padi Subscription Package and fee
The Padi package is Dstv most affordable subscription package at the moment,
This plan comes handy when you don't want to spend too much on subscription,
But you still want some interesting channels to keep you company when you get home from your busy day at work.
Padi packages gives you access to over 45 channels with 1 HD channel,
The most interesting part about this package is that you will be able to enjoy Nigerian programs on free to air and Africa Magic channels,
You will have access to Kids channels, interesting movies, music and educational channels,
You can also enjoy the best sports news on SuperSport Blitz as well as Local and international news for a subscription fee of just ₦2,500.
NEW DSTV Padi PRICE

: This package will now cost N2,500, an increase of 16.3% from the previous price of N2,150.
DSTV Packages and Channels
SEE ALSO:
DSTV Access Package
Kindly note that the DSTV Access package has been discontinued by dstv,
Before it was canceled the bouquet offers over 90 channels mostly local and international TV channels,
You get channels like BBC World, Telemundo, MNET Movies Zone, Fox Life, ROK3, Zee World, Africa Magic Family, Discovery Family HD, NatGeo Wild, AIT, SilverBird, Channels, NTA I, SuperSport BLITZ, SuperSport 9, SuperSport 10, Al jezeera, Mindset Learn, E! Entertainment, Jim Jam, Disney Junior, Africa Magic (World, Hausa & Yoruba only) and so on.
Super Sports Channels on DSTV
There is no need to sugarcoat it anymore,
If sport is your passion, then there is only one world for champions which is SuperSport.
The available SuperSport Channels include GrandStand, Football Plus, Premier League, La Liga, Football, Variety 1, Variety 2, Variety 3, Variety 4, Action, Rugby, Cricket, Golf, Tennis, Motorsport, WWE, Maximo 1, Maximo 2.
Top 4 Best DSTV Streaming Platforms and Packages in 2023
The introduction of streaming services has been a major step forward for entertainment lovers,
Lets be honest dstv are constantly raising the bar,
The dstv streaming packages allows you to watch your favorite programs anywhere and anytime.
All you need to enjoy this feature is a device and internet connectivity,
The platforms you can use to stream your favorite dstv programs are:
With the dstv app you can watch TV On the Go,
It allows you to watch your DStv online, anywhere, anytime at no additional cost.
The DSTV showmax allows you to watch Shows, Movies, Series and so much more.
To enjoy showmax on dstv all you need to do is simply add showmax to your DStv account and binge on all your favourite shows,
As a DStv subscriber, you can enjoy Showmax at discounted rates of up to 100% when linking it to your DStv package.
After linking your account you can Stream Showmax Originals and shows you won't find anywhere else PLUS thousands of local and international movies, series, kids shows and more.
All these amazing offers are available on web, smartphones, tablets and smart TV's.
SuperSport:
SuperSport is the home of all sport programs, often regarded as your world of champions,
With this DSTV streaming platforms and packages you will have access to all the Latest Coverage on all Your Major Sporting Events on the go.
You will enjoy Live video streaming, video highlights, results, fixtures and a whole lot more,
This comes handy when you are not at home and you have a sport match to watch,
You can easily pull out your device and start streaming wherever you are.
BoxOffice:
This one is for the core movie lovers.

The BoxOffice is another streaming platform that brings you Movies Straight From the Cinema to Your Home,
With the BoxOffice you get to discover new blockbusters & must-see movies, added weekly.
List of DSTV Channels by Category
Among the variety of channels offered by Dstv here are Some popular DSTV channels:
Documentary
Crime Investigation Network

Discovery channel
Nat Geo Wild
National Geographic Channel
The History Channel
Sport – Subscription for DSTV
GrandStand
Football Plus
Premier League
La Liga
Football
Variety 1
2 Variety
Variety 3
4 Variety
Action
Rugby
Cricket
Golf
Tennis
Motorsport
WWE
Maximo 1
Maximo 2.13
Super Sport Blitz
DSTV Subscription Packages, Plans and Prices in 2023

Children
Boomerang

Cartoon Network
Cbeebies
Disney
Junior: Disney
Disney XD
JimJam
Mindset
Nick JR
Nickelodeon
NickTOONS
Music – DSTV Package 
Soundcity

MTV Base
TRACE Mziki
Hip TV
TRACE Naija
AFRO Music English
Planet Radio TV
News and Commerce
Al Jazeera

Arise News
BBC
Bloomberg Television
CNBC Africa
CNN International
eTv Africa
Euro News
CNC World
EuroNews German
SABC News
Sky News
DSTV Subscription Packages in 2023
Entertainment and Movies
Africa Magic

Africa Magic Epic Movies
Hausa: Africa Magic
Igbo: Africa Magic
Africa Magic plus
Showcase: Africa Magic
Africa Magic World
Yoruba: Africa Magic
B4U Movies
The BBC Brit
BET International
CBS Reality
Africa: CNBC
Comedy Central
Discovery Family
E! Entertainment Television
Ebony Life Life
FOX
Eva+
FOX Life
Galaxy Tv
Eva
ITV Choice
Lifetime Entertainment
Maisha Magic Bongo
East: Maisha Magic
Action: M-Net
M-Net City
Movies: M-Net
Action+ M-Net Movies
Premiere: M-Net Movies
M-Net Movies Smile
Zone: M-Net Movies
M-Net West
MTV
ROK
ROK 2
SONY Entertainment Television
Max: SONY
Studio Universal
Telemundo
Trybe
Movies: Turner Classic
Universal Channel
Zee World
It is worthy of notice that availability of these channels above depends on the package you paid for.
List of DSTV Subscription packages and Prices in 2023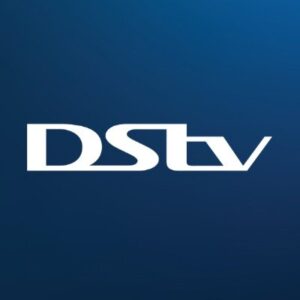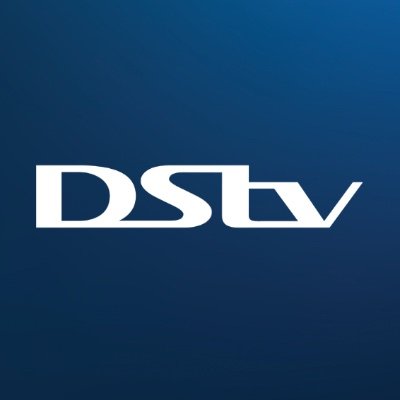 DSTV Padi – ₦2,500.

DSTV Yanga – ₦3,500
Confam Package – ₦6,200
Compact DSTV package – ₦10,500
DSTV Compact Plus – ₦16,600
DSTV Premium – ₦24,500
The DSTV Access package has been canceled in 2020
DSTV Family package has also been terminated in 2020
How to pay DSTV Subscription into your account easily
With the DStv Africa Self Service you can pay for your own subscription,
Or you can help others pay for their DStv subscription from anywhere,
All you need to do is enter the details of the person you want to pay for,
Verify the account and make sure that you are paying the correct account.
Luckily dstv offers multiple payment options you can choose from, you either chose to use:
MyDStv App
Internet Banking
USSD
Debit Order
Or you can visit any of their Walk-in Centres or your nearest store to top-up.
How to subscribe my GOtv with my phone using Quickteller
In case you don't know, Gotv is owned by Multichoice, the same South African company that owns DSTV,
So it comes as no surprise they are interrelated and share similar packages, Channels and other features.
Did you know you can subscribe GOtv with your phone from anywhere?
Follow the steps below to subscribe your Gotv:
First thing is to visit the 

Quickteller website

from a browser on your mobile.
Then Select the package you want to subscribe for
Enter your IUC number
After that, then you enter your correct email Address
Make sure you enter your mobile
Hit the "Continue" button
It will redirect you to a page where you can proceed to pay as soon as the confirmation message appears
Then you can enter your payment details, make sure you don't share this with anyone
Finally proceed to pay and you are good
Enjoy your GOtv subscription
USSD Codes to Subscribe Gotv
Interestedly, GoTV subscribers with Guarantee Trust Bank (GTB), First Bank, Stanbic IBTC Bank among others can subscribe any GoTV package using their Bank USSD codes.
Below are the USSD codes to subscribe your Gotv:
Guarantee Trust Bank (

GT Bank): 

Dial

 *737*37*AMOUNT*GOTV IUC NUMBER#

First Bank: 

Dial 

*894*AMOUNT*IUC NUMBER#

Stanbic IBTC:

 Dial 

*909*60#
DSTV Installation Guide
The video below is about a complete guide on how to install a new DSTV dish:
Update: New DSTV Subscription Packages and Prices – 1st May, 2023
A price increase for DStv subscriptions is forthcoming from MultiChoice Nigeria, and it is scheduled to take effect on May 1, 2023.
This information was provided by the corporation on Tuesday, April 25th, 2023, in a document that was published by MultiChoice.
They say they had to raise prices because of the economy, which has made it difficult to run their business as before.
All of the DStv packages available in Nigeria, including Premium, Compact +, Compact, Confam, Yanga, and Padi, will have their pricing adjusted accordingly.
DStv Subscription Prices in Nigeria as of May 1st, 2023
The following are the changes that have been made to the prices:
Premium: a rise of 16.7%, moving up from N21,000 to N24,500
Compact +: a rise of 16.5%, taking the price from N14,250 to N16,600
Compact: from N9,000 to N10,500 (a 16.7% increase from the previous price).
New Confam: a gain of 17.0%, moving up from N5,300 to N6,200
Yanga: a rise of 18.6%, taking the price up to N3,500 from N2,950.
Padi will now cost N2,500, an increase of 16.3% from the previous price of N2,150.
What is the new price of DStv in Nigeria?
On May 1, 2023, MultiChoice Nigeria implemented new pricing for its DStv and GOtv bundles.
The current cost of the DStv Premium bundle, 21,000, will rise to 24,500 (16.7%).
The price of DStv Compact+ will increase by 2,350, or 16.5%, from 14,250 to 16,600.
DSTV Nigeria Contact Details: Website, Email and Address
Lagos Office Address:
Plot 1381 Tiamiyu Savage Street; Victoria Island, Lagos State
1 270 3232 or 080 3900 3788
Fax 01 270 3256
Abuja Office Address:
Legion House
3 Kaura Namoda Street
Area 3 Garki, Abuja
Tel: 2347291/2 Fax: 2347295
Website:
Official DSTV Website: www.dstv.com
TOLL FREE LINES
You can contact DSTV Call centre between 8am to 9pm, the DSTV toll free lines are:
09090630333 for Etisalat, 07080630333 for Airtel, 08113630333 for Glo and 08149860333 for MTN.
DSTV Subscription Packages, Prices, Plans, Latest Bouquet and Channels in 2023 via Afrokonnect,
We hope you found what you were looking for,
If you didn't please kindly let us know what you think via the comment section.