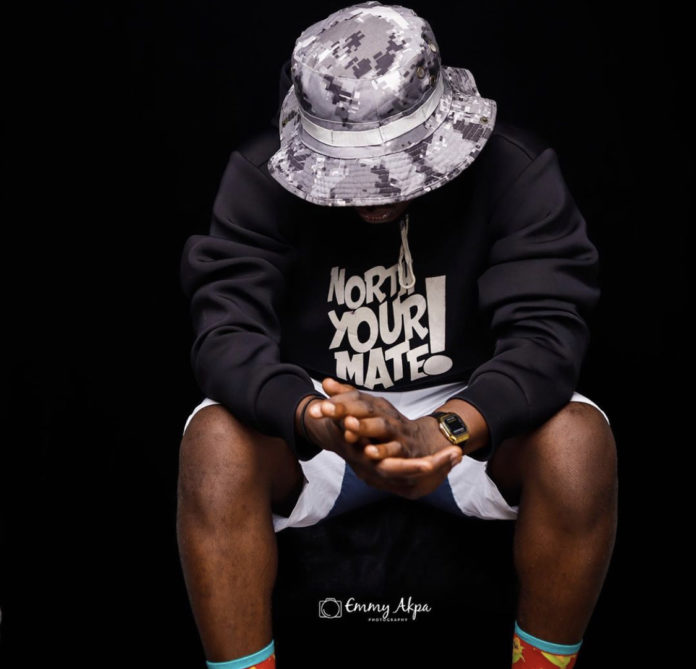 Best Hausa Rappers in the Northern Nigeria At the Moment, check out the list below via Afrokonnect.
The Northern region is one part of Nigeria that is blessed with so many great talents,
Excitingly and Gradually the relevance placed on the Northern entertainment industry is rising,
Seemingly, attention and spotlight is extending to North Side.
This Publication by Afrokonnect would point out the TOP 5 Best Hausa Rappers IN NIGERIA AT THE MOMENT in No particular order.
Best Hausa Rappers in the Northern Nigeria 2023
CLASSIQ – Also known as "Arewa Mafia or Bakin Bature"
Buba Barnabas also known as ClassiQ or Arewa Mafia is one amazing talent,
Classiq came into prominence with his lead single Duniya.
The song caught the attention of many audience across the north and beyond, 
Since the release of Duniya the self proclaimed SARKI BUBA has gone on to release so many huge songs, 
From An fara, Hau pa, GARGAJIYA, Gudu featuring one of Africa's Finnest Rapper MI Abaga To Hoto and so on,
His catalogue is a huge one and the list can go on and on. 
Classiq was also featured on Vector's King Kong remix alongside Phyno, Reminisce and Uzi.
ClassiQ released the official video of his raving song GARGAJIYA under the imprint of one of Africa's giant music company "Chocolate City Music".
A company that established artist like Ice Prince, MI Abaga, Jesse Jagz, Brymo, Dice Ailes, KOKOR and many more.
He was also Featured by Thamarvel on a timeless song they called Simple Life.
Most recently ClassiQ gave his fans an extraordinary Extended Play he titled "Class Walk".
DJ A.B
Dj AB has collaborated with numerous artist in the entertainment industry and it feels good to see his hard work is finally paying off.
Recently the collaboration that caught the attention of audience beyond the north was his song with self proclaimed King of the South 'Yung6ix'.
Dj AB went on to secure another banger titled 'Kumatu' under Mr Eazi's talent incubator Empawa. 
The song went viral within and outside Nigeria with Mr Eazi sponsoring the Video Shoot.
DJ AB went on to earned himself an Instagram verification Badge as a sign of greater things about to come.
His relationship with one of Afro beat worldwide star 'Mr Eazi' would definitely put him on the worldwide spotlight soon.
No doubt at the moment Dj Ab is among Best Hausa Rappers.
If you'll like to read more about Dj AB then Check out our article about: Dj Ab Biography and Net Worth.
Best Hausa Rappers in Arewa 2023
Morell – Also Known as  "Musa, MVNSV or Gatan Arewa"
Musa Akila popularly known as Morell 'Musa Jikan Musa' or 'Gatan Arewa' is a talented Nigerian artiste,
He is often regarded as one of the early pioneers of northern hip hop and Afro pop.
Morell has been in the game for quite some time now,
his early releases include 'Anti Social' featuring one of Nigeria's biggest indigenous Rappers "Olamide".
Since then Morell has had couple of hit songs like Ganga da Garaya, Aure, Haba and so many other amazing songs.
Morell has an album titled "Musa Jikan Musa" In the stores and according to the Singer/Rapper he's currently working on another project titled ENGHAUSA.
BOC MADAKI
BOC MADAKI also known as 'Barde Ogan Chasu' deserves every hype and credits the media Houses gives him.
Often times, BOC is underrated but in reality he's one of the most hard working rappers out there.
BOC has continuously put out awesome projects,
his Body of work NO ENGLISH was a masterpiece,
He went on to release a 12 track body of work titled 'Sorry Please Thanks'.
Haven clocked over one hundred thousand followers on Instagram BOC is gradually getting the attention he deserves so watch out.
Most recently he released another body of work titled "Northy By Nature" which is doing Pretty well on the charts.
Khengz
King Bawa, often times called Yung Khengz and self proclaimed Voice of Arewa (VOA) is one rare germ from the north side, Talented and Versatile.
Khengz went viral for his 'I am North' single which brought attention to the rapper,
the technical ability, lyrical content and social impact the song had on his people was enough to start a movement "I AM NORTH".
A clear indication that Khengz is one talented artist that's versatile and can take the Northern music to the next level.
RECOMMENDED:
Notable Hausa Rappers that Deserve Recognition
Teeswagg 
Deezell 
LsVee
442
Fangz 
Let us know your opinions in the comments section.