Pankeeroy Biography, alleged EFCC Arrest, State of Origin, Comedy Career, Real name and Net worth in 2023 via Afrokonnect.
In this publication you will find relevant and reliable information about one of Nigeria's fans favorite comedian and online content creator,
Pankeeroy is one of the comedians in Nigerians creating a huge impression online,
Over the years he has been on the news for both the positive and negative reasons,
He became popular in the comedy industry for mostly shooting his comedy alongside the towel guy Sydney Talker.
For clarification sake, Pankeeroy is also popular for doing his own personal skits with no features,
Which is why we dedicated our time to research about another Instagram comedian steadily making waves at mainstream level.
The focus of this post is Pankeeroy biography, real name, how he started his comedy skit career, current net worth, EFCC arrest and other information about him.
Pankeeroy Biography, Comedy Career, EFCC Arrest and Net worth in 2023
First of all his real name is Nwagbo Chidera Oliver though he's widely known as Pankeeroy,
He was born on 22 January in Lagos precisely in Surulere, Nigeria, where many Nigerian celebrities hailed from.
Pankeeroy is still in his early 20s, young, fresh, vibrant and full of ideas,
Though he grew up in Lagos, Pankeeroy traces his origin and roots from Igbo community,
He is from Anambra state an Igbo speaking city in Southeastern Nigeria.
Educational Background
This biography cannot be anymore detailed without including his educational background,
Pankeeroy started his basic education in Lagos State where he grew up,
Before he gained admission into one of the finest institutions in Nigeria.
He graduated from Redeemer's University Nigeria in 2019, after securing a degree in computer science.
After graduating, Pankeeroy made a bold decision to focus on his career as a content creator and as a professional comedian,
Today that decision has proved to earn him millions and several endorsement gigs which we'll be looking at also,
But first let's glance through his career and specialty.
RECOMMENDED: 5 smart ways to Make Money From Social Media 
Pankeeroy Career, Biography and Net Worth in 2023
School is done, what next? That was the question that motivated Pankeeroy at the beginning of his career.
What some people don't know is that Pankeeroy started off as a model and dancer,
That was before he started getting comment about his sense of humor, he later ventured into comedy fully,
While he was still a model, Pankeeroy covered magazines like Varsity life and made some other collaborations.
There's no doubt Pankeeroy is a talented comedian but there are a lot of talented comedians in the industry,
The difference between Pankeeroy and others is his hunger and determination for success.
Pankeeroy is steadily growing his fanbase with his comedy skits, collaboration from every section of the entertainment industry,
Pankeeroy mostly features alongside Sydney talker and Nasty Blaq,
But that's not all, he makes comedy skits alongside Okiki DFT, Broda Shaggi, Carter and many other big names,
He is also popular on YouTube for playing pranks alongside Zfancy,
These guys are the new-generation digital comedians taking the industry by storm.
Pankeeroy is versatile and creative in his short video skits,
Usually he makes the most of the 2 minutes – 5 minutes video and keeps his fans re-watching each episode, filling Instagram with humor.
Though Pankeeroy is not recognized as a stand-up comedian, we can testify that he is a good comedy actor.
So far we have successfully discussed about Pankeeroy biography, education and career journey,
In the next section you this article we will discuss about Pankeeroy arrest, Net worth and endorsements.
Pankeeroy Arrested by EFCC for alleged internet fraud
In 2021 a news was released by the Economic and Financial Crime Commission of Nigeria known as the EFCC,
According to EFCC, Pankeeroy was arrested alongside other suspects on Wednesday, April 21,
They were arrested at their hideout in James Court, Lekki, Lagos according the reports,
The arrest warrant came following a verified intelligence received by the Commission about their alleged criminal activities.
Pankerooy said he ventured into the Bitcoin scam after he suffered serious depression,
He carried out his fraud by presenting himself as a vendor who redeems bitcoin vouchers.
According to report released by many media outlets claimed that items seized from the comedian included a Mercedes Benz car worth N36M and N22,300,000 worth of Bitcoin in his account,
However, shortly after that report during a press briefing in Lagos, in the company of his manager and lawyer, Pankerooy debunked all reports as false.
Pankerooy stated emphatically that nothing was neither found on him nor recovered from his account or his person,
The manager added that some sections of the media only sensationalized the news as a result of his status being arrested in the midst of other not-so-popular people.
He said; " They were all false. None of the items splashed in the reports was recovered from him,
Even as the investigation is still on EFCC has not put out any recovered item from him.
It was the blogs that actually speculated it, We are having this briefing to let people know the truth about his arrest and all the falsehood being peddled in the media."
Pankeeroy Net worth, Endorsements and Awards in 2023
Before we discuss his Net Worth I recommend you watch the video below about his expensive lifestyle first;
Pankeeroy partnered with Smirnoff Nigeria to feature in a rally show in Benin where he showed off his dancing skills,
The deal was said to run into millions and he does a lot of those type of collaboration.
He also made the front cover of the first edition of Varsity Life magazine, partnered with Oraimo among others,
He has several endorsements deals with different Bitcoin and cryptocurrency companies like jtechtrade,
Pankeeroy is also the President of the Pankakes Republic and Payporte's campus ambassador.
Most of Pankeeroy's videos are on Instagram where he has large followers with over 1million people following his page,
In 2016 he won the "Fresh model of the year Award" at  Scream Awards.
From all this streams, Pankeeroy records an estimated net worth of $300,000 (300,000 United States Dollar equals 124,050,000 Nigerian Naira),
Remember when Pankeeroy was arrested, a Mercedes Benz AMG GLE model worth N36,000,000 was recovered from him,
EFCC also uncovered that he had N22,300,000 worth of Bitcoin in his blockchain account.
ALSO READ: Nancy Isime Net Worth and Biography 
Profile Summary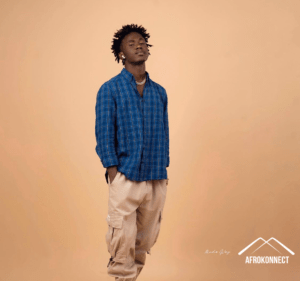 | | |
| --- | --- |
| Name | Nwagbo Chidera Oliver |
| Age | Unknown |
| Date of birth | 22 January |
| State of origin | Anambra state, Nigeria |
| Education | Redeemer's University Nigeria |
| Occupation | Content creator |
| Net worth | $300,000 |
Congratulations you've made it to the end of this article about Pankeeroy Biography, alleged EFCC Arrest, State of Origin, Comedy Career, Real name and Net worth in 2023 via Afrokonnect,
ALSO CHECK OUT: Lasisi Elenu Net worth and Biography
Let us know what you think about the publication via the comment section. Thank you for reading through with us.