Next Rated Interview With a Germany Based Fast Rising Nigerian Artist "Iceslim" Via Afrokonnect.
TELL US ABOUT YOU ?
My Name is  Wisdom Iguma famously known as Iceslim, I'm a Germany  Based Nigerian sensational singer and songwriter.
I was born on 11th May 1991 in Edo State, Nigeria.
TELL US ABOUT YOUR FAMILY/EDUCATIONAL BACKGROUND ?
I was born into a Christian family in Benin City, Edo State.
I grew up singing while In secondary school, I also attended my primary and secondary school education in Edo State.
WHO ARE YOUR FAVORITE ARTIST IN THE MUSIC INDUSTRY AND YOU'LL WISH TO WORK WITH ?
My favorite artist in the industry has always been Wizkid, he inspired me a lot
WE HEARD YOU HAVE A LOT OF FANS, IS THAT RIGHT?
Yeah that's True, Because the Love I'm getting from my Fans is unlimited.
TELL US MORE ABOUT CREW/LABEL ? If YOU HAVE ANY
I don't have any at the moment 
HOW DO YOU FEEL ABOUT THE COMPETITION IN THE MUSIC INDUSTRY?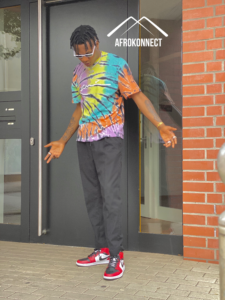 The industry is very competitive, so working hard and staying focused is the key for me
WHAT INSPIRED YOUR PASSION FOR MUSIC AND WHO HAS BEEN THERE SUPPORTING YOU FROM THE BEGINNING?
I have always had passion for music because  i love music the most, music is a universal language that puts the soul in motion,
if you're alive and in good health, you can't ignore good music and the great thing about music is if your feeling depressed, good music can change that real quick,
Iceslim added "my family has always been there for me".
WHICH YEAR DID YOU STARTED MUSIC AS A PROFESSIONAL CAREER?
In the year 2020.
DO YOU BELIEVE MUSIC IS WORK HARD ICESLIM ?
Yes, it is really a lot of hard work in the music if you want to make it big.
HOW MANY SONGS HAVE YOU RECORDED & WHICH AMONG THEM IS YOUR HIT SONG ICESLIM ?
I have recorded two songs, BAD OH and my hit song is "lamba"
HOW HAS MUSIC BEING PAYING YOU SINCE THEN TILL NOW?
Not yet getting paid
WHAT ARE THREE THINGS YOU CANT LIVE HOUSE WITHOUT?
First is My camera canon EOSR, Play Station and AirPods
LIKE OTHERS WERE NOT BORN WITH SILVER-SPOON, WERE YOU?
No, I wasn't born with a silverspoon
TELL US ABOUT THE PROJECT YOU ARE WORKING ON CURRENTLY?
My album dream chaser is coming very soon.
IF YOU ARE GIVEN THE OPPORTUNITY TODAY TO SEEK FOR ONE THING FROM US NAIJATRAFFIC MEDIA/AFROKONNECT WHAT WOULD THAT BE?
To Let My Voice Be Heard 
ANY LAST WORD TO YOUR FANS?
They should stay blessed, keep Supporting, I love Them all.
SEE ALSO – Zinoleesky Biography, Age, record label and Net worth 
Konnect with ICESLIM on Social media;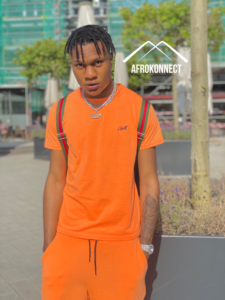 INSTAGRAM Via  ICESLIMOFFICIAL
YOUTUBE Via ICESLIMVEVO