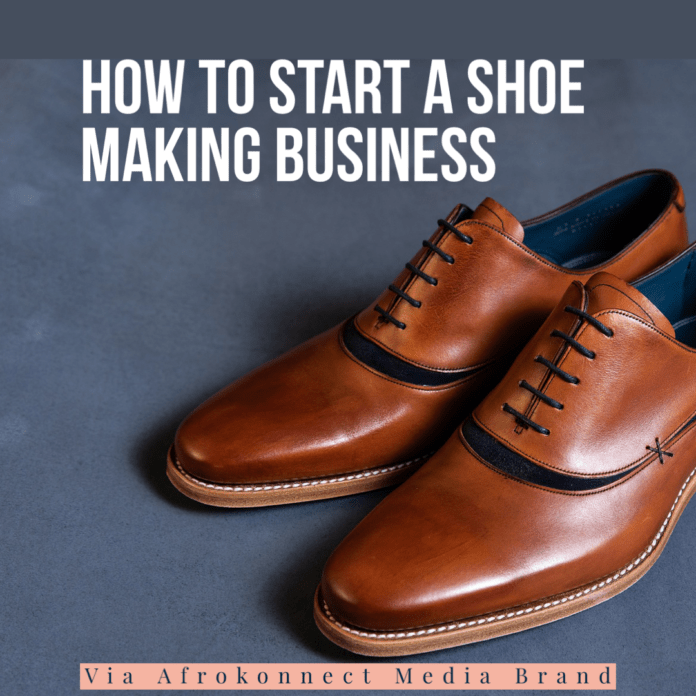 Welcome to this article about How To Start A Shoe Making Business in 2023 via Afrokonnect.
Footwear has become an essential part of daily living for most people, including you and I,
Every time you leave your house, go to a party, an event, or go to work, you require shoes and other footwear.
The same goes for kids going to school, teenagers going to college, and so on.
Simply taking this into consideration reveals the potential reach of selling your shoes on a wider scale.
If you were to manufacture shoes, as opposed to other types of footwear,
You would be presented with a wide variety of styles and patterns from which to choose.
Why you should start a Footwear Company
The data published by an industry can tell us a lot about it's potential in terms of ROI,
According to a global survey, the shoe and footwear sector generated $208 billion in revenue in 2014.
According to another part of the report, it is anticipated that the income generated by the Footwear business will reach approximately 260 Billion Dollars by the year 2023.
The Shoes sector accounts for the majority of the revenue that is generated by Footwear,
As a result, we are able to estimate the potential that this sector possesses.
The worldwide footwear industry is projected to see a compound annual growth rate (CAGR) of 2.5 percent.
Customers are more likely to consider making a purchase when a product has appealing designs and a large array of options to choose from,
As is the case with many shoe brands currently on the market.
Since shoes are the kind of commodity that can be acquired without much difficulty in a wide variety of locations and regions,
There is never an issue of shoe shortage on the market.
You may simply select a market segment or even numerous markets if you have a wide variety of sorts to choose from,
Such as sneakers, sports shoes, office shoes, and so on.
This can help your company generate more revenue.
License Required in Order to Start a Shoemaking Business
Registration with Cooperate Affairs Commission (CAC)
Firm Registration
Trade License
Raw Materials Needed for Shoe Making Business
A product's quality begins with the raw materials, which are the building blocks of everything else that goes into making it.
It is highly important for every company to get Raw Materials that are of the appropriate grade and variety.
The following is a list of the raw ingredients needed to manufacture shoes:
Leather Obtained From Animals
Textiles
Paramedics
Plastic
Tools Used Manually
Decorative
Threads and needles
Handling tools
Rubber Fall
Shoe laces
Polish Latex
Thermoplastic Rubber
Polyvinyl Chloride
Equipment Necessary for Running a Shoe Making Business
In addition to the Raw Materials, having the appropriate equipment is Critical to the Production of a Cost-Effective and High-Quality Product.
The following is a list of the necessary equipment for running a shoemaking business.
Attachment Press for the Sole
A Board for Cutting
Surgical Scissors
Packaging Materials
Machines Used for Skimming
Sole Activator
Zigzag Machine
Miscellaneous Equipment
Finish Machine
Generator – 50KVA
GP 4 Machine
Required Capital Investment for a Shoe Making Business
Before beginning any new venture, a company must give careful consideration to a number of crucial variables, one of which is investment.
When the quantity that is required is higher than anticipated,
It becomes more difficult to collect cash and convince investors to contribute.
The following is a rough calculation of the capital that will be needed to start a shoe making business or small company.
Content

 

Volume

 

Small Scale

 

$1000 (NGN 416,155)

 

Medium Scale

 

$1500 (NGN 624,232)
Anticipated Profits from Shoe Making Business
This estimate is based on small-scale shoe-making firms,
Which may expect to make between $633 (NGN 263,479) to $1,772 (NGN 737,742) in profit on an annual basis.
If, on the other hand, your company is involved in more than one style of shoe design,
The estimated worth of your profits may shift based on the number of purchases that you make.
Labor Force Required for Shoe Manufacturing Business
Every company, regardless of its size or scope, must have access to a workforce in order to function effectively.
When it comes to the manufacturing industry,
You will need a large number of employees to operate the machinery (if there is any) and ensure that the process runs well.
The amount of labour that is necessary will vary depending on the many shoe designs that you create for customers.
If you want to run your company on a small scale,
You should hire at least two skilled workers and possibly one unskilled worker.
This is the minimum number of employees you should have.
Alternatively, if numerous designs are being produced, a manager or supervisor can be hired to oversee them all.
You will need more than three skilled personnel in addition to a manager or a supervisor for a business that is either medium or large in scope.
Again, if the company is involved in more than one style of shoe creation,
Then the number of personnel needed to run the business may need to rise.
Target Market Customers
Customers can select items and products from a broad variety in a gift shop's inventory to give to the people who are most important to them as presents.
Customers frequently choose to purchase footwear with the purpose of giving it to a friend or loved one as a token of their appreciation.
So contacting gift shops is a good idea if your business involves the creation of dressy shoes or shoes worn to parties.
Stores in Shopping Malls:
There are several major and smaller stores located in shopping malls that have a wide variety of shoe brands,
Each of which has a distinctive and one-of-a-kind design to display.
If your product is successful in the marketplace and if the price that you maintain is competitive with respect to other well-known brands in terms of affordability,
Then these retailers may have a significant demand for it.
Last but not least, one of your primary areas of focus should be the shoe retailers in your immediate area as well as those in the surrounding areas.
These retailers are prepared to accept shoes that are either still in the process of expanding their operations or are fresh new to the market,
So you won't have to worry about the worth of your brand here.
The appearance of the product is the only thing that matters to store owners when considering whether or not to stock your goods in their establishments.
RECOMMENDED:
How to Begin Your Shoe Collection from the Ground Up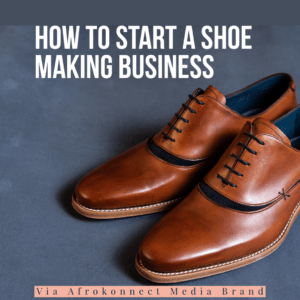 STUDY AND DEVELOPMENT OF THE BRAND IDENTITY
Before beginning production of your shoe line, you should first conduct extensive market research.
A good place to start is to identify an unmet market need or a personal problem that you haven't been able to solve for yourself.
In most cases, this is where one will begin their research.
After you have determined your area of expertise,
You should immediately begin developing a mood board or a brand presentation in order to articulate your goals and objectives in a concise manner.
The subsequent stage is to either create rough sketches of your designs,
Or locate visual references of similar examples so that customers can better understand your vision.
In order to display shoe design illustrations and specs,
A Footwear tech pack is highly recommended.
A SAMPLE OF THE PROTOTYPE OF THE SHOE
This stage is highly important to the completion of the project.
The procedure will prepare you for production by providing technical consulting, pattern creating and material sourcing,
It also involves construction of custom molds based on the requirements of the project, fabrication of 3D buckles and accessories,
Subsequently, manufacture of trial shoe prototypes and final samples, among many other phases.
Don't neglect this step because it is a crucial and exhilarating moment in the process of beginning a successful shoe making business,
The samples that are created may be utilized for online marketing or your e-commerce store,
For displaying to buyers at trade exhibitions and runways, or for pre-ordering by consumers directly.
How To Start A Shoe Making Business – Footwear Manufacturing Company
MANUFACTURING YOUR DESIGNS
Following the completion of the product development phase in step 3,
You should now be ready to commence mass production of your designs,
You are free to make fewer pairs at a time to gauge the demand in the market or a greater number of pairs to sell wholesale.
At its core, everything revolves on the production infrastructure for your private label products,
Which is the ideal combination of time-tested know-how with cutting-edge configurations.
You must find a way to manage the entire supply chain process and offer a solution that covers everything from beginning to end.
This helps you ensure that quality requirements and key milestones are met.
You can add a selection of products to be sold under your own private label,
Among other things, handmade versions of women's shoes, men's formal shoes, sneakers, leather goods and purses, arabic sandals, and shoes built to order.
The marketing strategy for each each brand is unique,
Our experience over the years working with a variety of startups,
As well as established brands has shown us that the best time to begin marketing your business is as soon as feasible.
It is essential to make use of various social media platforms in order to publish photographs taken during the production process and obtain insightful comments.
A fantastic strategy for increasing exposure for your business is to open pop-up stores, register your brand name, and set up an online store.
Make a statement with a custom-made box and your packaging for deliveries and shipping,
For the production of the boxes, all that is necessary is the design of the box and a logo.
How To Start A Shoe Manufacturing Business In 2023
Conclusion
You should now have access to all of the resources you require to get the knowledge essential to understand how to start a shoe making business.
Before you leave, here a complete guide on how to start a Popcorn Business from home.
Good luck