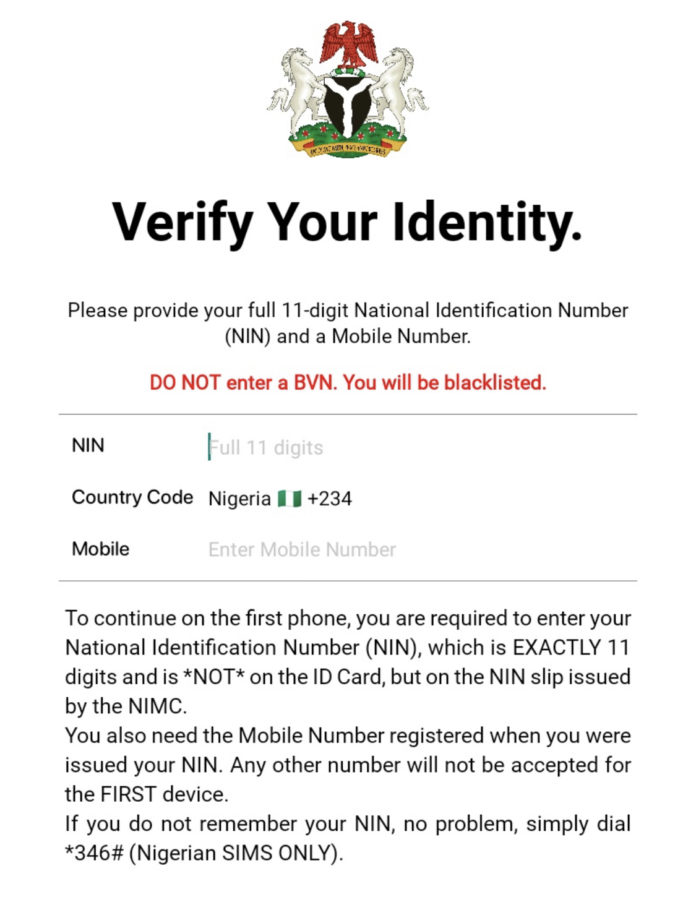 HOW TO GET YOUR NIGERIAN NATIONAL ID CARD (NIMC) ONLINE.
If you have been issued a National Identification Number (NIN) by the National Identity Management Commission (NIMC),
you are welcome to download this application to use as a complement to, or in place of the physical National Identity Card.
This app may serve as a replacement for a physical Polycarbonate Card, since it also a State-of-the-Art General-Multipurpose resource.
HOW TO GET YOUR NIGERIAN NATIONAL ID CARD
STEP 1: Visit Google play or Apple store and install the mobile app first 
STEP 2: Fill in your correct details, double check and hit the next button on the far right.
The STEP 3: Read the attestation and hit "I Agree" if you'll like to continue the process.
FINAL STEP 4: Input your desired pin number twice and click save button.
Congrats, you're finally in and you can see your information from this page and also download your National ID card.

READ ALSO:- How to Link Several Phone Numbers via NIMC Mobile App Easily
There's an integrity index on the page though and I don't know how they mesrure that yet