Get Free 1GB on Airtel NG and Vodafone GH, full information via Afrokonnect.
If you are a user of Vodafone GH or Airtel NG, you're currently in luck, as you can now activate free 1GB on Airtel NG and Vodafone GH.
This is off the back of similar bonuses that has been churned out by the two network – as well as other networks – for getting you to do some certain tasks.
As you already can tell, this particular free 1GB is for Nigerian and Ghanaian subscribers alike,
And all it takes for them is to download their corresponding network app:
That means Airtel NG users should download the MyAirtel App, while Vodafone GH users download the Vodafone app.
Once either one of the task is done, you get an instant 1GB free,
Which is instantly activated.
How to Get Free 1GB on Airtel NG and Vodafone GH
The process of you activating the free data is also quite easy;
Once the app is downloaded, open it up,
and then sign up with a current active line (that is, an active Vodafone GH or Airtel NG number), and verify it.
Once done with the verification,
you can sit back and wait and be rest assured that your free 1GB would be given to you.
Conclusion
Free 1GB – anyday, anytime – is really hard to pass up,
and even when you have to complete a simple task as installing an application, you'd gladly hop on it.
Ghanaians and Nigerians can now enjoy this offer provided they are Vodafone GH or Airtel NG respectively.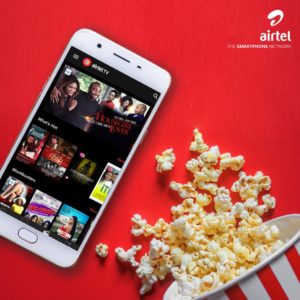 However, there is a caveat; at least for Vodafone GH users.
The validity for the this data on Airtel NG is for 6 days, but on Vodafone GH, it is just one day.
6 days is already puny,
but 1 day is very, very tiny and you'd have to make do with using it to do speed downloads.
CREDIT PAULGEEK.