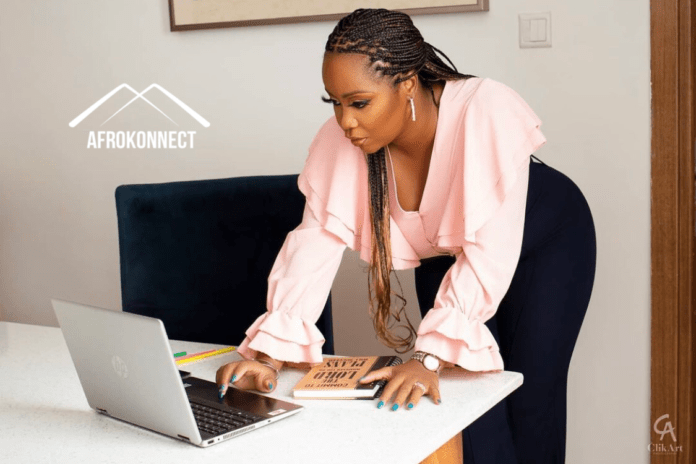 Best industries to work in 2022, Jobs after Coronavirus via Afrokonnect.
In this Publication you'll discover the Top Recruiting Sectors In The Covid-19 Era And How To Get Involved.
Recruiters work all year round to match people to their dream jobs or at least jobs that fit their skills,
Some seasons are more favorable for getting new jobs than others,
January and February are the most favorable months to get new jobs across industries.
However, recruiters are facing an unconventional situation because of the Covid-19 pandemic.
The global unemployment rate is at an all-time high, especially in developing nations.
People have been let go from their jobs, and small business owners have lost sources of income,
but some industries have remained resilient.
Best industries to work in 2022 | Jobs after Coronavirus
Most Resilient Sectors Amid the Covid-19 Pandemic
1. Tech Industry
Since the pandemic started, there has been a rise in the demand for all things tech.
Web developers, web designers, and all types of software engineers have been recruited by the big tech companies.
Recruiters in tech companies other than the big four have also been searching for tech talent around the world.
Getting a tech job during the pandemic is easier than getting many other jobs because tech experts can work from home.
The pandemic has led to increased diversity in tech recruitment.
If you have prior software development skills, you can get a job in a tech firm or work as an independent consultant.
You will need to specialize in one of the tech disciplines,
On a bootcamp like those at Computersciencehero.com, you'll find a list of some of the best paying tech jobs and courses that match.
If you are not interested in becoming a software engineer and you have some knowledge of modern tech, you can opt for a tech support role.
As a tech support provider, you'll have a lot of options and you can work virtually from any part of the world.
Your job will be to respond to complaints and inquiries from users of smart digital devices or software as a service.
Tech support salaries increased from $38,250 – $64,500 in 2019 to $41,500 – $65,250 in 2020.
2. Pharmaceutical Companies and Pharmacies
You don't need anyone to tell you that pharmaceutical companies and pharmacies have been working on overdrive for the last 13 months.
People are more conscious of their health now than they've ever been.
Even if there is no cure for the Covid-19 pandemic, a lot of people have been trying to improve their immunity with over the counter and prescription medication.
To meet up with the rise in demand for the production and distribution of medicines, recruiters have been searching for people to fill these positions.
Pharmacists and other healthcare professionals are getting visa exemptions to move to Canada, the UK and the United States.
You'll need a university degree before you can work as a pharmacist.
If you want a sales position, you may not need a college degree, A high school diploma and experience in sales will help you get recruited into the industry.
Best industries to work in 2022 | Jobs after Coronavirus
3. Grocery Supply Chain
Feeding has been one constant that hasn't changed since the pandemic started.
If anything has changed it's because of an increase in the demand for food and other groceries.
So, recruiters are interested in people who are ready to join different stages of the grocery supply chain, from manufacturing and distribution to the final consumer.
You can either take a job inside the factories, stores, or take one in logistics.
Most jobs in the grocery supply chain don't require college degrees.
For example, you can get a job as a delivery person without any university education.
Also Check Out These:
4. Covid-19-related Jobs
As surprising as it might seem, many jobs are currently in existence that came as a result of the pandemic.
Covid-19 testers are in short supply, These workers are people with backgrounds in medicine that can screen people for Covid-19.
Covid-19 healthcare providers are being recruited to attend to the needs of infected people while they are self-isolating or admitted to federal quarantine facilities.
There are many other Covid-19 related jobs you can explore during the pandemic.
Conclusion: Best industries to work in 2022 | Jobs after Coronavirus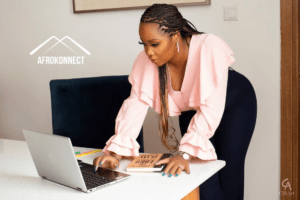 The Covid-19 pandemic isn't going to bring about the end of the human race.
Like many other pandemics that have come and gone, the Covid-19 pandemic will soon be eradicated.
People are already adjusting to the changes that come with working during a pandemic.
The use of face masks, shields, and sanitizers have become more popular across the globe.
Offices are being refurbished to reduce the spread of the virus and people are taking personal responsibility for their health.
What Industries will benefit from Covid
?
Tech Industry

Pharmaceutical Companies and Pharmacies ( Health care Industry)

Grocery Supply Chain