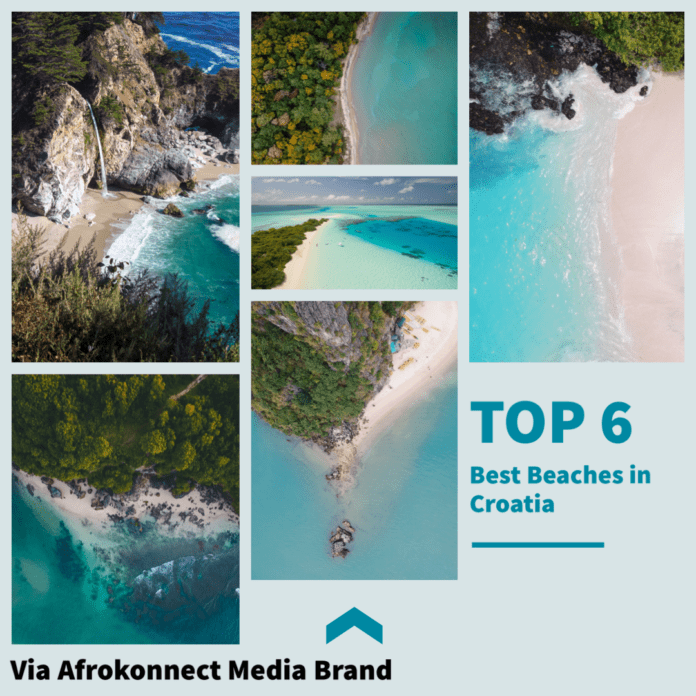 Welcome to this article about top 6 Best Beaches in Croatia You Need to Know in 2023 via Afrokonnect.
Do you like spending time at the beach and traveling? If you answered "Yes," then you will be very interested in learning about the most beautiful beaches in Croatia.
If you're new to Croatia, you've probably been captivated by the country's natural splendor.
Croatia is surrounded by verdant environment, with amazing lakes and national parks,
The country has a gorgeous sea with clean waves and stunning landscapes.
As a result of it's increasing popularity as a summer vacation spot,
Croatia has expanded to include many cultural sightseeing opportunities, lively nightlife venues, relaxing spas, and other modern conveniences.
Are you looking for a vacation spot that has both sunshine and clean water?
Have a look at the following list, which features the six greatest beaches in Croatia,
Start making plans for your next trip right now because these beaches will have craving.
Top 6 Best Beaches in Croatia to Relax and Unwind in 2023
Srebrna beach, Rukavac
Enchanting Srebrna Beach can be found close to the bay of Rukavac, which can be found in the southeast of the Island of Vis.
This beach is an ideal location for people who are looking to spend their vacations in environments that are typically found in the Mediterranean,
While enjoying a clear sea of clear waters and little crowding on the beaches.
This stunning beach got it's name from the silvery sheen that it's stones give off when viewed under moonlight.
Srebrna is the most popular destination for families with children due to its abundance of pine trees.
There are sections of the beach that are sandy, but there are also sections that are rocky.
Additionally, Srebrna is completely encircled by thick vegetation,
Which creates ideal shadows for you to hide in if you need to get out of the sun.
Crljina Beach, Rogoznica
Crljina Beach, region bounded partly paved and covered with stones in certain parts, caters to visitors with a wide range of preferences,
It is also an excellent destination for a wide variety of vacationers.
Those who are the youngest and most daring, for instance, are free to dive into the water from the highest points of the summits.
All calm and quiet in the world reigns as adults recline on sunbeds and take in the sights and sounds of the ocean.
Rogoznica used to be a fishing town, but now it is a picturesque resort on the peninsula that is regarded as a highly popular tourist destination.
Interestingly, Rogoznica is located on the peninsula.
Top 6 Best Beaches in Croatia – Croatian Islands 2023
Zlatni RT beach, Brac
The Zlatni beach, which can be found on the island of Brac, is a popular destination for both visitors and residents.
Mostly because the beach draws attention with it's azure water, white sand, and pebbles.
The fact that it protrudes into the water for approximately half a kilometer, it has the form of a "v,"
It is subject to change as a result of the action of the wind and waves is an intriguing feature.
This beach is not only an excellent location for participating in water sports like surfing or scuba diving,
But it also provides a vibrant nightlife for vacationers who want to relax while still having access to exciting activities.
Punta Rata beach, Brela
Punta Rata Beach, located in Croatia, was voted the most beautiful beach in both Europe and Croatia,
Making it one of the top ten most beautiful beaches in the whole world.
A beach with fine gravel (although the entry to the water is of sand) and a crystalline blue sea,
It is bordered by pine trees that create wonderful shadows to rest in,
And it also has an impressive rock, which emerges from the sea and is great for you to get to appreciate the landscape.
Within walking distance of this beach, there are a number of pubs and restaurants where one may indulge in delectable regional specialties.
Additionally, services such as equipment rental and the sale of sporting goods accessories are provided there.
Best Croatian Island for Beaches 2023
Pakleni Otoci Islands, Hvar
The Pakleni Otoci Islands are regarded to be the most beautiful portion of Hvar,
Due to the fact that they are completely divided up by bays and coves.
They are forested islands that are buried in the midst of a beautiful blue sea and are also known as the Hell Islands.
There are some tourist hubs and some hidden beaches, abandoned lagoons, and stone terraces facing the sun on these islands.
You may choose from a variety of activities to make the most of your time at this Croatian beach,
Such as practicing naturism in Jerolim, scuba diving on the breathtaking seabed,
Or even going to the renowned Carpe Diem club to spend the evening in style, or seeing the Palmizana marina.
In the event that you find yourself on the island of Hvar,
You should not pass up the chance to travel to one of the most magnificent areas in the southern Adriatic: the Pakleni Islands (in Croatian: Pakleni Otoci).
This stunning archipelago features a plethora of lagoons, secret beaches, and coves that you may discover at your own pace over the course of many days.
Best Beaches in Croatia – Croatian Islands 2023
Banje Beach, Dubrovnik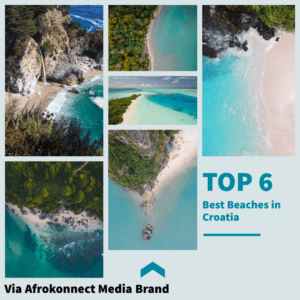 The renowned Banje Beach in Dubrovnik is without a doubt deserving of your time and attention,
Since it is often regarded as one of the most beautiful and desirable beaches in the whole world.
In addition to its stunning beach and pristine water, it provides visitors with a wide range of daytime activities to choose from,
Including parasailing, boat rides, jet skiing, pedal boats, and a lot more.
Bars on the beach, parties, and restaurants make up the place's highly active nightlife scene;
Yet, for those who are looking for more mainstream entertainment options, the location also offers a vibrant nightlife scene.
In addition to that, from that vantage point, you get a magnificent view of the city walls as well as the island of Lokrum.
RECOMMENDED:
Best Beaches in Croatia 2023
The video below is focused on everything you need to know about Croatian beaches by Sanda;
Conclusion
Croatia is a great destination for those in need of both a lively vacation and a relaxing break from the outside world,
Thanks to the abundance of remote islands and bays that have pristine beaches that have yet to be discovered by the masses.
A trip to this fascinating Eastern European nation would also be rewarded by meeting some of the affable and upbeat locals.
This brings us to the end of this publication about top 6 Best Beaches in Croatia You Need to Know in 2023 via Afrokonnect.
Good luck