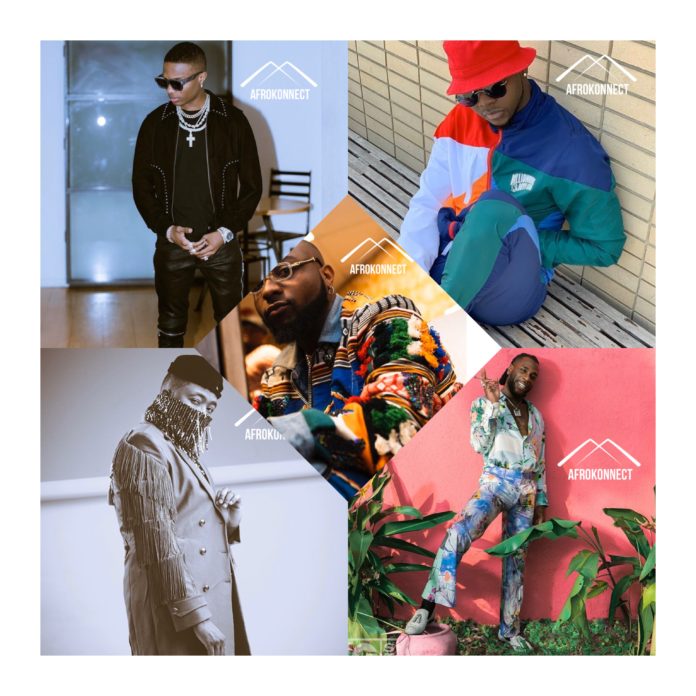 Best Artiste and Producer Relationship combo.
A peculiar trend that has eluded us so far is the fact that artistes have stuck with a particular producer for most of the songs they've released so far.
Perhaps, the industry is moving from artistes working with a variety of producers to artistes and producers been in close knit relationship where they both understand each other.
SEE ALSO – Best Nigerian Music Producers – Top 6
This article will point out 6 artistes who have established exceptional chemistry with their producers in no particular order.
Best Artiste and Producer Relationship
1. Blaq Jerzee x Wizkid
This association started from when Kcee linked up with Wizkid on "Psycho".
Wizkid saw the evolving low tempo, soul touching melody and further tapped up Blaq Jerzee for 'Fever' which was an extension of the sound.
'Fever' was the one of the best Songs last year and these two didn't stop, then Larry Gaaga brought Wizkid on his 'Low' Which was created by these two.
They however changed the tempo to the festive, summer hit, Gbese with DJ Tunez. We should see more of these two on Made In Lagos.
2. Kel P x Burna Boy
"It's Kel P vibes" When you hear this signature sound, 90% of songs with this sound are always Burna Boy. His relationship with Burna Boy started last year with Gbona and On The Low.
They however extended the relationship further on Killin Dem and Dangote.
It's safe to say Kel P brought in those party themed vibes to Burna Boy and so far, it has worked.
Best Artiste and Producer Relationship
3. Rexxie x Zlatan
Rexxie and Zlatan are one of the best duo in the music industry right now. They've fashioned their own sound, created a template for others to follow and out of this relationship came a dance step, Zanku.
They created Able God alongside Chinko Ekun and Lil Kesh, carried that vibe over to Ijo Ope, BumBum with Davido and they did an amazing job on 4 Nights In Ekohtiebo. The Zanku duo!
SEE ALSO – Top 10 RICHEST Nigerian Musicians And Their Net Worth
Best Artiste and Producer Relationship combo
4. Ozedikus x Rema
Ozedikus should slot into every producer of the year list at the end of they year with him masterminding one of the best projects we've had so far this year, "Rema EP".
Dumebi and Corny have stood out so far with Dumebi certain to secure the best song of the year. They prolonged that association to the freestyle EP.
5. Jay Synth x Teni
Not many know the genius who has worked solely with Teni.
Case, Fake Jersey, Wait which helped raise the popularity of Teni last year and together, Teni and Jay Synth have continued that sonic run on Sugar Mummy and Power Rangers.
It's evident from this that producers and artistes need each other to prosper and overall achieve success.
6. Davido x Shizzi
Over the years Davido has worked with several producers from Kiddominant, Fresh Dmw among others, however the chemistry OBO has found with Shizzi seems to be unbeatable.
Shizzi has produced couple of hit songs for Davido including his breakthrough songs Dami duro, Gobe and Skelewu.
Shizzi is also responsible for the production of the major International collaboration Davido has had over the years, i.e Fans Mi featuring Meek Mill was produced by Shizzi.
More so, In 2019 Shizzi earns himself the credit of producing the song of the moment 'Blow my mind' featuring American singer Chris Brown.
Out Of These Artiste-Producer Relationships, Which Is The Best So Far?
Drop your comments