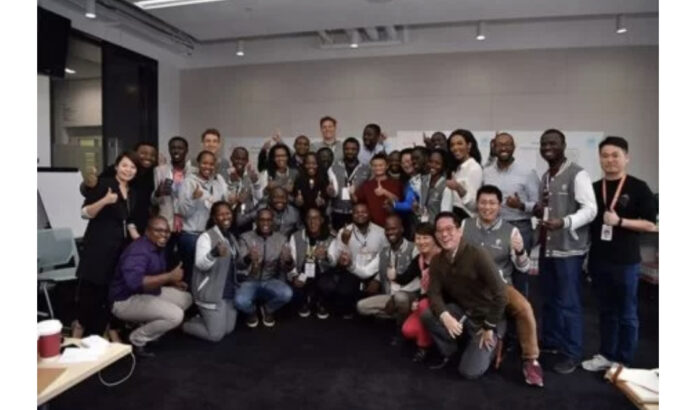 Alibaba Group eFounders – Africa Fellowship Programme for young African Entrepreneurs 2022 via Afrokonnect.
Alibaba Group eFounders Africa Fellowship Programme provides first-hand exposure to ecommerce and digital innovations, access to business leaders across Alibaba and China,
as well as an opportunity to connect with like-minded, leading entrepreneurs in your region.
The fellowship is a community of passionate and successful "Champions for the New Economy" looking to inspire and create a more inclusive development model for all.
As former Special Advisor to the United Nations Conference on Trade and Development (UNCTAD) Jack Ma,
Executive Chairman of Alibaba Group, recognized that by applying ideas from China's most innovative businesses to their own ventures,
fellows will be equipped to effect change in their home countries.

With this opportunity in mind, the eFounders Fellowship was created in 2017 to find and empower local entrepreneurs who can leverage Alibaba's experience in China.
ALSO APPLY:
Alibaba Group eFounders Africa Fellowship Program
 organizers:
The eFounders Fellowship program is jointly organized by Alibaba Business School and the United Nations Conference on Trade and Development (UNCTAD),
who are implementing the Sustainable Development Goals for 2030.
Program partners:
We work closely with a number of organizations across multiple regions who help support the program and entrepreneurs. View all partner profiles >
What the program cannot promise:
The opportunity to partner with Alibaba.

The opportunity to receive Alibaba investment.
eFounders Fellowship welcomes entrepreneurs who are:
Authentic, open-minded and altruistic leaders of the 'new economy'.
Building enterprises for long-term success, not for short-term profit.
Mission-driven and have a strong sense of purpose, integrity, vision and drive.
Willing to learn and share their experiences and ideas.
For More Information: Visit the Official Webpage of the Alibaba Group eFounders Online Course Class 1